ANDROID APP DEVELOPMENT COMPANY IN GURGAON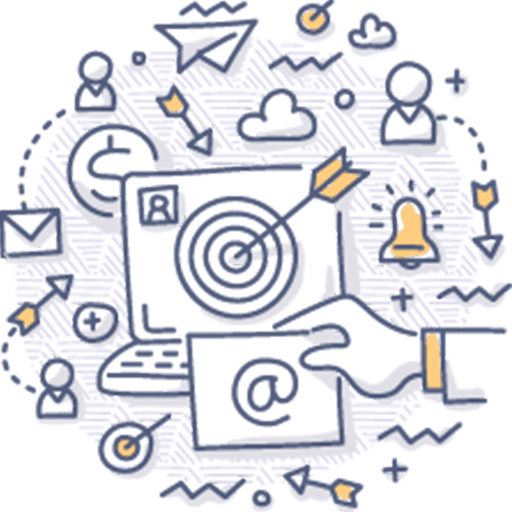 Android is one the most commonly used mobile operating system in the world, Android now virtually runs in one out of every two Smartphone's and tablet computers in India. This marvellous growth in Android boosted freeware Operating System developed with millions of different applications to assist and entertain the user in every single way.
Webfries is the best full service Android Apps Development Company, based in Gurgaon. We have the most experienced Android developers for the design, development, testing and deployment of Android Apps. We have developed and deployed various Android apps for our customers globally.. At Webfries, we take a lean approach to building the Android apps and the UX. Take a look at our unique Android app building process and Android UX approach.
We develop high-quality Android Applications for Mobiles and Tablets
We work with our clients to convert their idea or vision into smooth, beautiful and usable Android Apps.
We have developed a variety of apps in various domains in the industry, some of them include –
E-commerce and Shopping Apps
Retail and Fashion Apps
Education Apps
Travel Apps, Food and Restaurant Apps
Book Apps
Health, Fitness and Lifestyle Apps
Real Estate Apps
Music Apps, Multimedia Apps
My goal was to use an expert in the field to help in the development of the Android app. They did the best, something I wasn't expecting. The work done with was excellent. Communication was very good and so was the availability. I would love to work with them again.

– Vinay B. – (Founder- Online Milk Delivery Provider)
Why Webfries for Android Mobile Apps Development?
 We are one of the best companies when it comes to enterprise mobile app development.
 Our responsive development processes ensure that there are no ugly surprises for our customers when it comes to app development – both in terms of quality and delivery time.
 Our team of experts build the right apps that suit your need by understanding the requirements and applying the latest technology to give shape to your application.
 We analyze customer requirements very carefully and recommend most suitable solutions taking into consideration ease of use, scalability, portability across mobile platforms, user experience and future upgrades.
I've got an idea for a mobile app. How and where do I start building it?
Talk to us. You can share your idea via this form or drop an email to us at sales@webfries.com. One of our team members will respond to you within 24 hours and walk you through your project. We never hard sell, and all calls to our team come without any obligations.
How long will it take to build my mobile app?
On average, it takes around 3 to 4 weeks to build an entry-level enterprise app. The actual duration varies based on the features and complexity.
Can you build mobile apps for both iOS and Android?
Yes. Most of the apps that we develop support, both iOS and Android. We use development frameworks such as React and React Native to develop apps supported by both these platforms.
What are the stages of mobile app development? Can you run me through the process?
Our mobile app development process goes through three steps.
Stage 1: Planning – We understand your idea, discuss the business model, objectives and will wireframe a solution.
Stage 2: Design and Development – We create the design of the app, build the features you need, finalise the UI, add graphics, sound effects, and more. We also do in-depth testing at this stage to iron out bugs and errors, if any.
Stage 3: Launching – The final stage is when we launch the app on Google Playstore and Apple Store, followed by digital marketing and promotions if needed.
How much does it cost to build a mobile app in India?
The actual costs depend on the features and complexity of your app. We offer a ballpark estimate that will give you a rough idea of the expected costs. We provide this quote in the initial stages itself. This will help you decide whether the app is commercially feasible and if you want to take it further.