No.1 SEO Services Company in Gurgaon
Generate More Traffic, Leads & Growth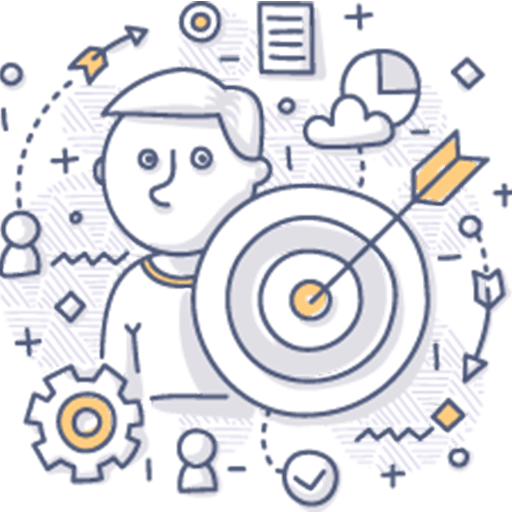 More Traffic, More Leads & More Growth
At Webfries, a leading SEO Services Company in Gurgaon, we offer a wide range of SEO and Digital Marketing solutions to grow your business. We don't just promise you growth in traffic and rankings, but we are also your partner for sales and development. Moreover, our SEO techniques are sustainable, delivering positive business growth and an increase in profits.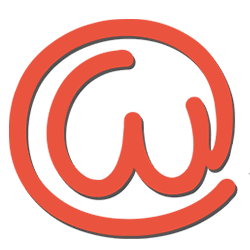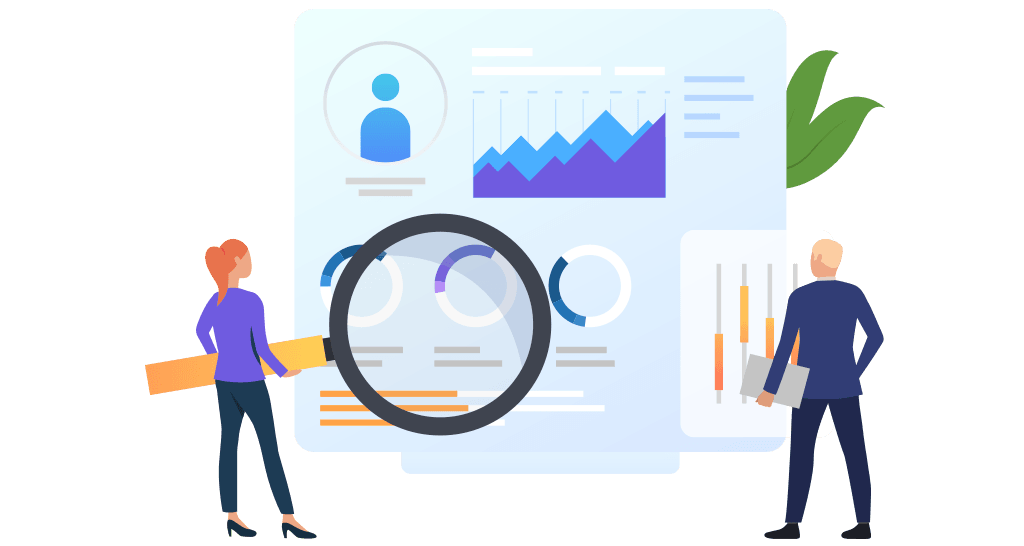 What is SEO, anyway?
In simple terms, SEO, aka Search Engine Optimisation, is the process of increasing the quantity and quality of traffic to your website from search results. As is the case with our SEO Services Company in Gurgaon. It's about getting your website to rank high on search engine results, preferably on page one, so more and more potential customers can find your site easily from the search results.
The three cornerstones of SEO are:
A secure and reliable website that boosts performance. Your pages need to load fast, be mobile-friendly and responsive, and be safe (

have an SSL certificate

) so that search engine bots can easily crawl and find them.

Your website must have unique content and provide visitors with the best possible user experience. The content on your website must be 

relevant, unique, engaging, and optimized for SEO

.

Finally, you'd need references. It involves building links from 

authoritative sites and generating references and online citations

.
The Webfries
Approach to SEO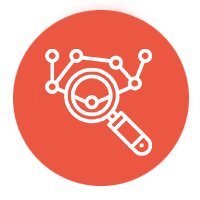 Customised and Multi-Dimensional
Our approach to Search Engine Optimisation is multi-dimensional. No two client strategies at Webfries are the same. We leverage a wide array of data collected from various touchpoints to create a unique SEO strategy for your business. Besides satisfying the search engine bots, our SEO strategy aims to provide the best possible user experience on your website. In addition, we can combine our SEO strategies with social media marketing and PPC advertising for more visibility and improved brand building if you require.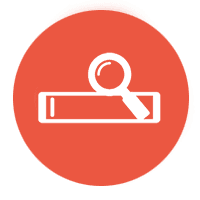 Industry-leading Optimisation Techniques
Once we draft the SEO strategy for your business, we create engaging, newsworthy, and shareable content for your business. We then embark on a targeted digital PR campaign for your business, increasing your online visibility and generating links in the process. Our SEO techniques rest on a bedrock of industry-leading website optimization techniques and data-driven research.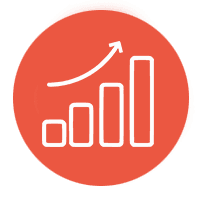 Sustainable and
Long-term
Our clients can rest easy, knowing that we follow only white-hat SEO techniques that adhere to Google Webmaster Guidelines. Our strategies are transparent and clear. We keep you in the loop of what's happening with detailed weekly and monthly reports. So every rupee you spend on search engine optimization is well-spent and an investment for the present and future of your business.
What does your SEO campaign look like?
The search landscape varies greatly, and our SEO campaigns differ vastly from one client to another. However, the general structure of our SEO campaigns is:
Phase One
The first few months of the campaign focusses on research, planning, strategy, and onsite optimisation. It comprises the following steps:
In-depth client consultation
Competitor research
Consumer research
Website audit
Keyword research
User experience review
Site architecture review
Onsite optimisation
Removal of duplicate, outdated, irrelevant content
Content creation
Google Business Analysis
Backlink analysis – External and Internal
Phase Two
Once phase one is completed, we focus on building the authority of your site. This involves various strategies like:
If you are looking for more information or if you'd like to see a few of our case studies, let us know. We would like to hear from you and work on building your page rankings.
Why choose Webfries for SEO Services in Gurgaon?
We are Honest and Transparent 
Right from your first interaction with our team, it will be apparent that we're not just SEO consultants. We're your business partners who want you to succeed and grow. So be it our transparent reporting, regular calls, and updates, and we are there for you every step of the way.
We are a fully integrated SEO company in Gurgaon. From start to finish, we plan, implement and optimize your SEO campaign. Our team of in-house SEO experts handles all aspects of the SEO campaign, helping you focus on the big picture.
We understand Small Business
As a small businesses ourselves, we understand the unique challenges medium to small companies and startups face. Our SEO budgets are small-business friendly. We operate with a close-knit, lean team, helping you get the maximum ROI of your investments.
Do You Want To Grow Your Business?
Book A No-Obligation Call Today!
SEO FAQs – A Few Questions Our Clients Ask Us
Is SEO dead?
A Big NO! As long as users are relying on search engines to find products, services and answers to their miscellaneous queries, there is always a need for SEO. Those who talk about SEO being dead are referring to the fact that the approach has changed radically, to what it was a few years ago. We ensure that you stay on top, regardless of the changes that happen in the world of SEO.
How long will it take for my site to reach the first page of Google search results?
The results of an SEO campaign vary significantly in time, based on your industry, niche and other factors. We've had some clients who have seen results within a few days (however that is extremely rare). Generally, for competitive niches, it takes around three to six months to see results.
Can I make use of automatic link building tools to improve my ranking?
No. At Webfries, we don't recommend any strategies that could get you delisted on Google. We take a completely organic approach to link building and other techniques, boosting the user experience of your site as well as improving page rankings. We focus on achieving sustainable, long-term results that help your business grow and NOT instant, short-term results that could backfire.
Why is SEO a recurring expense?
SEO is a highly competitive domain, and pages with stagnant content could quickly lose their rankings. To maintain your high rankings, you need to provide frequent updates to your website content, increase the list of keywords and utilise new SEO techniques. Hence, the recurring cost.
What's included in your SEO reports?
Every month, we send an easy-to-understand SEO activity report, including key metrics and the actions we have taken in that month. Our report provides you with all the numbers – keyword ranking, website traffic, conversions and more.