We're Webfries- Top Website Development Company in Gurgaon
Fast, User-friendly Websites that help you Reach Business Goals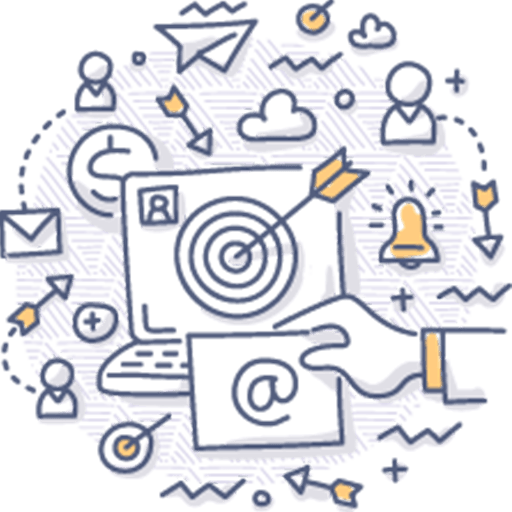 High-Rated Website Development Company in Gurgaon
Whether you're building a brand new website from scratch or want to improve an existing web application, we approach all our projects with a passion for creativity, imagination, and innovation. As a result, we create high-quality, high-performing web solutions that get you tangible and long-lasting results, powering your business.
Bespoke Web Design and Website Development 
Good design and development are two sides of a coin. Websites need to be aesthetically pleasing while performing optimally – for the benefit of both search engines and users. Our expert team of web developers and designers brings your eye-catching web designs to life with supreme functionality that offers users the best possible experience.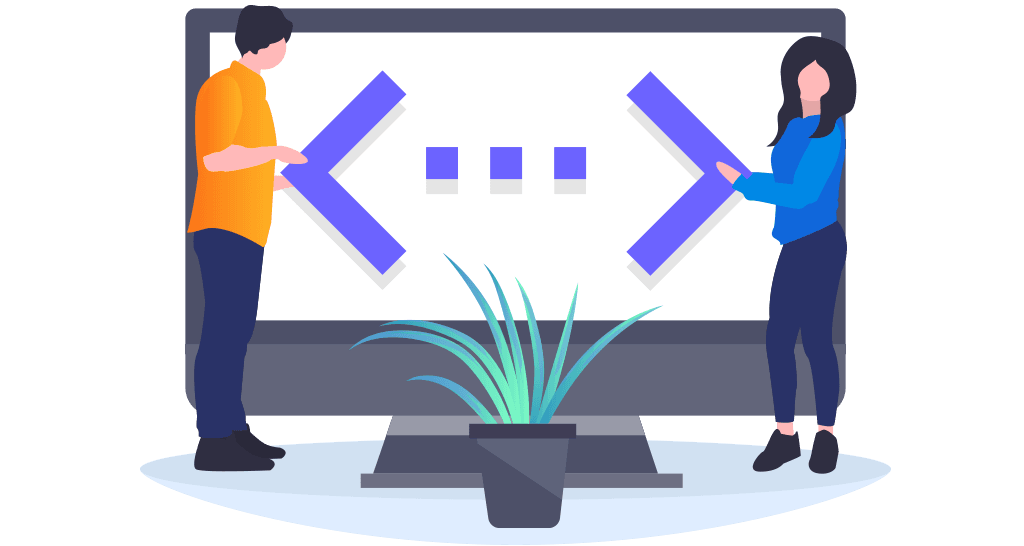 Meet the Team at our Web Development Company in Gurgaon
At Webfries, we don't have any salespeople, account managers, or any other middlemen. We don't make you interact with multiple layers of management people. You will get to explain your project directly to the people who get the job done. We don't employ junior coders or testers either. Our web developers are senior developers who have years of experience with them. They are more likely to "get it right" the first time because they put in extra effort to understand your business goals. In our web development company in Gurgaon, they are experts in identifying the gaps in your requirements while designing the best solutions for your needs.
Our team doesn't just do things right, but do the right things at the right time!
Our relaxed team structure ensures that the process is transparent with direct communications between our clients and developers. It means the feedback is immediate, resulting in faster issue resolution. In our web development company in Gurgaon, team members are highly motivated and take responsibility for their work.
We employ lean web development with a micro-team consisting of ONLY senior developers. As a result, you benefit from – faster turnaround times, more value for your money, and lower risk.
All members of our web development team are long-termers

We focus on building long-term relationships with our clients

We offer you continued support, even after your project is done

Our developers don't ask you for specifications

Just share your vision with us, and we'll bring it to life
Do You Want To Grow Your Business?
Book A No-Obligation Call Today!
Here's How We'll Work with You
Our Process
HTML/CSS
We create a base HTML/CSS file for core templates based on the approved web design
Responsiveness
We check if the template files are responsive across an array of devices
Customisation
We develop bespoke functionality along with CMS integration
Execution
We develop your website with design, imagery, content, and copy
Testing
We check the performance of the developed site across devices and web browsers
Deployment
It's the moment you've been waiting for. Your website goes live on the nominated domain.
Questions Our Clients Ask Us
Which technologies do you work with?
We are technology-neutral. We work with all major web development languages – PHP, Java, .NET, Python, Ruby on Rails, Node.js, SQL, MySQL and many more. Besides these, we've developed projects on several open-source and commercial components. We have integrated web applications for our clients with various APIs and web services. Our web developers are experienced working on the following frameworks and platforms – WordPress, LaraVel, Symphony, Code Igniter, Zend, Sitecore, Umbraco, and Sitefinity. We always recommend the best platform and technology based on business needs. Whether you want us to work on a particular technology or choose the best one for your project – we are open to both approaches. If you have any queries regarding our technical expertise, drop us a line, and we can provide you with a reference project.
How long does it take for a web development project?
That depends on how complex or simple your project is. For a simple website, we finish the entire project within a few weeks. For projects that require complex functionalities, it takes a few months or even a year for involved builds.
What are the Web Development Solutions that you provide?
At Webfries, our team have worked on a wide range of projects. From full-scale eCommerce solutions developed on Magento to information sites developed using WordPress and Drupal, we have plenty of experience designing cost-effective solutions. We build custom web development solutions that perform optimally. Our bespoke web templates ensure that your business site stands out from your competitors. We have experience working with clients across industries. Drop us a line, and we'll share our previous work portfolio with you. Here are some of the services that we offer to our clients: - Website Support - Web Development Analysis - Content Management Systems - Web App Development - WordPress Sites - eCommerce Websites - Bespoke CMS Sites
Can you help me upgrade my old site to make it look more professional?
Of course! Schedule a free consultation call and we'll provide you with a detailed analysis of what needs to be done on your site. We'll build a new professional website for your business that engages and captures the attention of your target audience.
Will I be able to choose the design, style and theme of my website?
Yes. Our goal is to build a website that reflects your brand identity. We share our initial designs with you; based on your suggestions, we create a professional website consistent with your brand identity and voice.
How much does it cost to build a website in India?
The actual cost depends on the services you require, the size and the functionality of your website. Give us a quick phone call or schedule a free consultation meeting. We'll analyse your requirements and provide you with an estimate – a ballpark figure. If that suits your budget, we can proceed with the project.
Who will be in charge of my website development?
That's a great question you should ask any web development agency in Gurgaon before you hire them. At Webfries, you will interact directly with our core team members: our web designers and developers. You can shoot your queries to them and interact directly with the people designing your website. Our Founder, Gaurav, also stays involved from start to finish. You can always reach out to him for any queries and clarifications.
Can you help me write content for my site?
Yes. We include copywriting services for websites. We also build the sitemap for your site, helping you decide the structure and layout of the site right from the planning stages.
What about the photos for my site?
We can help you source stock photos from trusted sites. If you require custom photos for your site, we can also suggest photographers and videographers.
How long does it take to build a website in India?
The time taken depends on the size, functionality and features. Generally, it takes around 3 to 4 weeks to build standard websites and 8 weeks for eCommerce sites.
Trust the Web Development Experts in Gurgaon
With years of industry experience to rely on, our web development services help clients achieve their business needs. We believe that the best solutions are created when there is open communication between the developer and the client. With high standards and an unwillingness to compromise on quality, you can trust us for the best-performing solutions.
For more information on our web development solutions, or to get started on your project, get in touch with our team.