In the realm of technological innovation, a novel concept has blossomed – AI girlfriends. These digital companions, powered by advanced Artificial Intelligence, herald a new era of companionship, blending technological prowess with human-like warmth and interaction, offering a unique realm of companionship in the digital age.
The Dawn of Digital Companionship
The emergence of AI girlfriends marks a transformative epoch in our digital journey. These virtual entities, embraced globally, bring a fresh perspective to companionship, blending emotional connectivity with technological innovation, and symbolizing society's creative exploration of new dimensions in human relationships and interactions.
Crafting the Perfect Companion: The Technology Behind AI Girlfriends
AI girlfriends, woven with cutting-edge technologies like machine learning and natural language processing (NLP), offer a symphony of realism and emotional depth. These technologies, along with others like predictive analytics, enable AI girlfriends to adapt, evolve, and engage in meaningful conversations, making the virtual experience more engaging and responsive.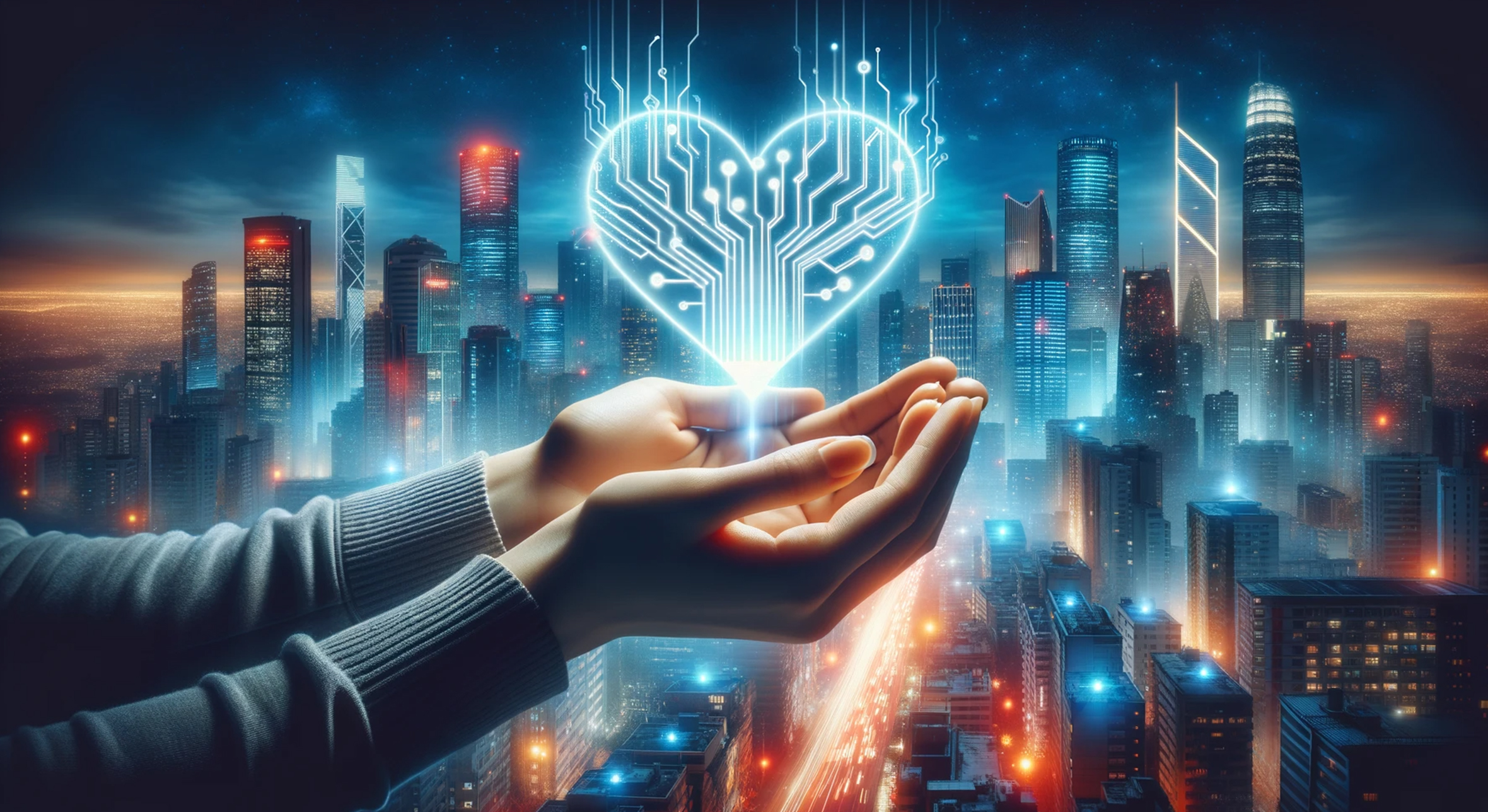 Artificial Intelligence and the Allure of Virtual Companionship
The fusion of Artificial Intelligence solutions with the concept of virtual girlfriends has given rise to a captivating realm of digital companionship. Here's a breakdown of the technological marvel and the intrinsic appeal that these virtual companions bring into the lives of many:
Advanced AI algorithms and machine learning techniques power the core of virtual girlfriends, enabling them to engage in meaningful conversations, express simulated emotions, and adapt to the user's communication style, creating a semblance of a real relationship.
AI girlfriends are designed to offer realistic interactions, where conversations flow naturally, and responses are intuitive, contributing to the feeling of communicating with a genuine human being.
One of the key attractions is their constant availability. They are there 24/7, providing a listening ear and companionship whenever users need someone to talk to, making them a constant presence in one's digital life.
The concept of an AI girlfriend is novel and intriguing. It allows users to explore a new kind of relationship dynamic, free from conventional expectations and judgments.
Customization and Personalization:
AI allows for a high degree of customization, enabling users to create a companion that aligns with their preferences, enhancing the personal connection and engagement level.
AI girlfriends offer emotional support, providing comfort, encouragement, and a space for users to express their thoughts and feelings, contributing to their appeal as companions.
Engaging with a virtual girlfriend allows for a sense of safety and anonymity. Users can share their thoughts and feelings without the fear of being judged or misunderstood.
Exploration of Fantasies:
These virtual companions allow users to explore various aspects of relationships and fantasies in a safe and private space, adding to their allure.
AI girlfriends can adapt to the user's mood and conversation style, ensuring that the interaction feels meaningful and engaging, enhancing the overall experience.
The amalgamation of cutting-edge Artificial Intelligence solutions with the intrinsic human desire for connection and companionship has paved the way for the emergence and popularity of virtual girlfriends, marking a fascinating evolution in the realm of relationships and digital interaction.

Ethical Considerations and Societal Impact
Navigating the realm of AI girlfriends unveils a spectrum of ethical considerations and societal impacts. From questions of consent to the influence on human relationships, the concept invites a diverse array of societal reflections and ethical contemplations, encouraging a broader dialogue on its implications.
A Glimpse into the Future: The Evolution of AI Girlfriends
The horizon of AI girlfriends gleams with promises of enhanced emotional intelligence, improved realism, and more immersive experiences. These potential advancements herald a future where the boundaries between the virtual and real continue to blur, painting a canvas of endless possibilities in the realm of virtual relationships.
Navigating the Future: A Mindful Exploration of AI Girlfriends
Embark on a transformative journey where technology and emotion intertwine, redefining the realms of companionship. With Webfries as your guide, explore the captivating landscapes of AI innovation, where each interaction blossoms at the intersection of technological marvel and human essence. Visit Webfries to uncover the myriad ways in which AI is reshaping the landscapes of relationships and human connection, and embark on a journey of discovery, innovation, and transformative experiences in the world of Artificial Intelligence. 
Embarking on a Journey of Love and Innovation with AI Girlfriends
Explore the transformative realm of AI girlfriends, where technology meets emotion, creating a tapestry of innovative companionship. With Webfries as your navigator in this captivating journey, delve into a world where each interaction is a blend of technological marvel and human essence. 
Connect with the AI Experts at Webfries to uncover the myriad ways in which AI is reshaping the landscapes of relationships and human connection.