Are they the same? Do you need both for your Business? Find out Now.
Apart from the Omnipresent Google Search, the tech giant has an array of products and services that make life way easier. Gmail, Google documents, photos, and the list goes on.
But, did you know that you can use a couple of Google's products to market your business online and improve your brand's digital visibility? Yes, you read that right. Google has provided you with tools that you can leverage to gain an edge over your competitors.
One slight glitch – With so many options and services available, it becomes difficult for the first-time user to understand what each product stands for and the differences between one and another. When it comes to Google My Business and Google Plus, even savvy marketers aren't aware of the differences in the services offered by these.
Here, in this guide, we not only help you find the difference between these services but also show you how you can use this to your advantage.
What is Google Plus?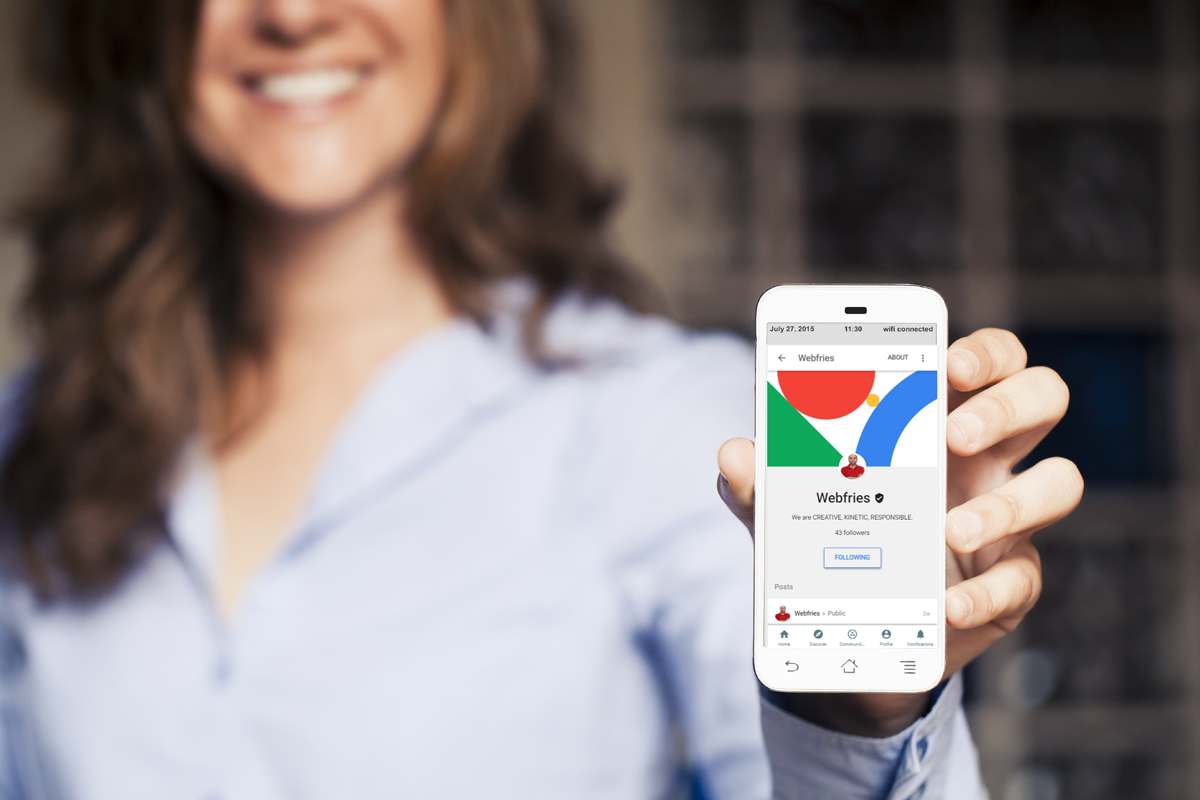 Also known as G+ or Google+, it is the social networking platform introduced by Google. Though it has been around since 2011; it has undergone quite a bit of evolution since the early years.
You can think of it as similar to Facebook. You have a feed that is filled with posts based on your preferences. Just like on Twitter, you can follow others, and other users can follow you back. However, unlike Facebook, where all relationships are two-way, meaning when you add a friend, all your posts become available to the other person and vice versa.
In Google+, relationships aren't automatically two-way. Meaning you can have a person in your circle, but it doesn't mean that they should automatically include you, as part of their circle.
In G+, your friends, family members, and other acquaintances belong to groups that are called a "circle." You can create different circles and give a name for each. Think of it as the group's feature on Facebook. You can initiate a video chat (hangout) with other individuals or groups in your circle.
Additionally, you can create "Collections" that are a curated post feed based on specific themes. Similarly, you can "follow" other collections created by other users. Think of it as Pinterest boards. Some of the popular collections on the site include beauty, recipes, gardening, health tips, and much more.
What does G+ offer for Businesses?
Pages on G+ are a great way to integrate photos, videos, and other email campaigns, about your business. Unlike other social networking platforms, one big advantage of G+ is that all business posts get indexed in Google's search results. This is a great way to boost the SERP rankings of Google.
What is Google My Business (GMB)?
GMB or Google My Business is a dedicated platform for local businesses. It helps your business get discovered, whenever someone does a local search in your area. It is indeed the heart and soul of Google's local SEO.
Think of it as a dashboard that contains all the information about your business that is accessible by Google. With the help of your GMB listing, you can quickly boost the SEO rankings of your business.
If you don't have a GMB listing for your business, then it's high time that you set up one. Make sure to adhere to the rules set by Google for GMB when setting up your profile. Always use the correct name, address, and phone number for your business and ensure that it matches with what's in use.
What does GMB offer for Businesses?
GMB was formerly known as, Google Places for Businesses. It helps you to connect your business with the right audience by leveraging the power of Google Maps, Google Search, Google Plus, Insights, and Analytics.
Simply put, it's the interface between your business and what's being searched by your business in your local area.
For instance, when you search for a business, say Webfries in Google, you are presented with several pieces of information about us, in a neat card on the right side of Google's search results. This includes the business name, map, contact details, reviews, opening hours, photos, and much more. This not only presents your visitors with relevant information but also helps in establishing the reputability of your business.
All this info can be managed using GMB. As a business owner, you get to decide, what you want to include with your visitors. Once you create a location for your business in Google Maps, Google sends you a postcard to verify if the location is right. Once you authenticate the location using the code on the card, Google adds your business listing on the search engine.
Apart from these, Google also presents you with key data about your business in the form of Insights. This helps you to check how many views you've got on your business page, clicks, and other required info. Additionally, you can check out written testimonials from customers along with star ratings on Reviews.
What's the main similarity between both? They are Free. Yes, you read that correctly.
The point to be noted here is that registering for both GMB and G+ is absolutely free.
What's the Difference?
Both G+ and GMB have seen several iterations since the time they were introduced. This can be quite confusing. Here are the significant differences, between the two.
Dashboard Vs. Social
This is the major difference between the two services. Think of your business as a fancy dinner party you throw for your friends. GMB helps your guests in finding the way to the party. This includes finding the location on Google Maps, the time of the party, and so on.
Google Plus is more about the actual event. It's about what people do and what they talk about when they arrive at the party.
To put it in a nutshell, Google My Business is a dashboard that contains all the information about your business. On the other hand, G+ is more of a social network that helps you connect with your clients and other visitors.
Plus is a Part of GMB
In other words, you can consider G+ as another part of GMB. While Google+ functions on its own, you can link both your accounts together, so that you can view/manage your business posts directly from GMB.
Leverage GMB to get found online
Finally, you can get an understanding of both by typing in the name of your business in Google. When you type your business' name into Google, if you get your social posts along with your followers, then it means that you've got only Google+ for your business.
On the other hand, if you get details about your business like location, opening/closing times, reviews, address, and phone number, then it means you've got a GMB page for your business.
Here's why you Need Both:
Use GMB to create an accurate listing of your business that shows up in Google search. On the other hand, use G+ to connect and reach out to your audience, while improving the visibility of your business online.
The Last Word
Hope this post, clears all your confusion about these two services. While they may look similar, their core purpose is vastly different. There's no use wasting your time arguing which one's better. On the other hand, what you need to know is how you can use both to the best advantage of your business.
In a nutshell, "Always maintain an accurate and the most up-to-date info about your business on Google My Business, while making sure to post relevant and new content on your Google Plus page.
By harnessing the potential of both these tools, you can out beat your local competition, improve visibility while boosting sales.
Give us a call at +91-124-4382-633 or drop in a line at sales@webfries.com to find out how our SEO experts here at Webfries leverage the latest technology and tools to put you ahead of your competitors. Stay relevant, get found online, and watch your profits grow!