Are you a start-up? Wondering whether you can afford the services of a website designer in Gurgaon of an online content management team?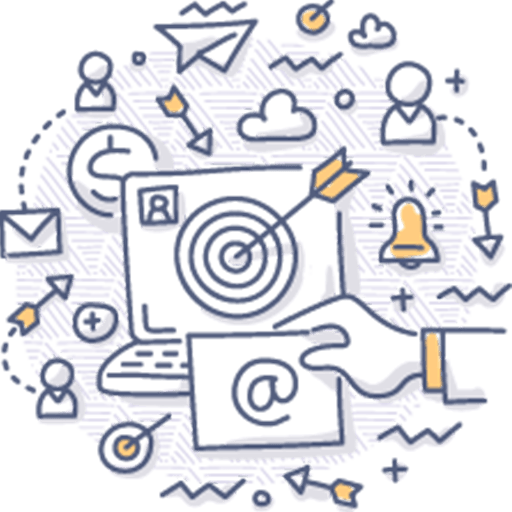 Are you an established business, looking for a more efficient method to handle your online content?
If you answered, "Yes" to any of the above questions, you've arrived at the right place! Website designers at Webfries are delighted to help you tell your unique story to the world.
We know you have the question, "What's a Content Management System?" and we also know you're thinking, "Can you spare us the jargon, please?"
Yep. We've got it. Simply put, the content of your website plays a crucial role in ensuring that Google ranks your webpage, thereby making it easily discoverable by potential customers. This is where "CMS" comes in. With a simplified User Interface, you can keep track of all the content available on your site.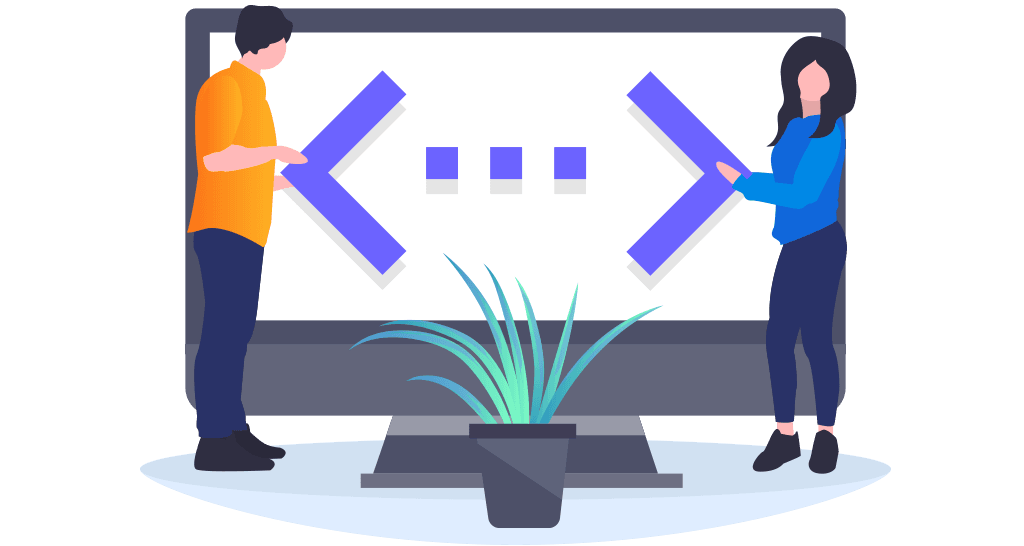 Features of a Content Management System:
❖ WYSIWYG Editor:
Add, edit or delete the text, images, and videos with the help of an easy to use interface.
❖ Admin Control Management:
Use the Admin panel to manage the content displayed on the website. Saves you a lot of headaches when you're dealing with pages of content.
❖ Cost Effective:
Reduce the cost of website management. With zero technical knowledge, you can now update your website content. No coding and no breaking your head.
❖ Better Generation of Content:
With Rich media management and file management, you can enrich the quality of your content.
❖ Social Media Integrations:
Share, tweet or post. All with a click of a button.
❖ Customization:
Completely customizable to suit your specific requirements.
❖ SEO Friendly Website:
Improve SEO rankings with better keyword integration.
Ok, Coming to the Big Question, What Do We Do?
Well, let's state the truth. There are plenty of open-source content management systems which you can download on Google. But, the big catch, "They aren't suited to your specific requirements." Yeah, a downer, rite?
No worries. With our expert CMS developers, we help you tailor popular content management systems to meet your specific needs. Additionally, with a robust team of the best website designers in Gurgaon, you get the entire package.
Some of the popular CMS Platforms that we work on:
Magneto CMS Development
WordPress
Drupal
Joomla
OpenCart
And much more, depending on specific client requirements
Here are the top reasons why you should choose Webfries for CMS Development?
With an expert team of experienced developers and website designer in Gurgaon, you get the best talent working for you. Additionally, we provide you with the following as per your specific requirements.
Customized web solutions
Well trained professionals
Comprehensive IT solutions
Security and spam protection
100% Customer Satisfaction
So, no more running around, looking for different companies that provides you with different services. With Webfries, you've got it all at one place for the best price and not to forget at the best quality.
Put an end to your Content Worries, with Tailored Content Management Solutions from Webfries. Schedule your free consultation, to get started!
Why Webfries as CMS website Designer in Gurgaon?
 Webfries are professional CMS developers.
 We provide a robust, customized, and reliable CMS, that is mobile friendly.
 By customizing it, you get a design unique to you, and found nowhere else.
 We Provide security and spam protection.
 Our engagement is in the nature of a partnership focused on your growth and prosperity.
 Once Webfries has developed your CMS site, it belongs to you. You have complete independence and total control! If you should require any support, then of course we are there for you.
When I quit from my job and started thinking about a website for my new business in Consulting domain. I was referred to Webfries by my cousin. I was delighted with Webfries professionalism. They spent time in understanding the overall business needs and developed my Website on WordPress CMS which gets very good reviews. I am grateful for their services.

– Shobhit H, Co-Founder – Consulting Firm
FAQs
What are the advantages of a CMS-based Website?
Having a CMS-based web design makes it easy for you to easily edit the content, images, and other website elements without requiring any technical knowledge. Making changes to a CMS-based website is user-friendly, and you can easily manage your website at any point. If you need any help, you've always got the Webfries team to help you out.
Will I be the complete owner of my finished website?
Yes. We include a clause in our website design contract that the IP (Intellectual Property) of your website, including your domain name. All content is solely yours. We are just designers. We do not retain control over any part of your website. Even if you were to change your website designer in the future, you would keep complete control of it.
Will my site visitors see my website before it is fully finished?
No. When we start work on your website, we work on a temporary domain using a username and password that we share with you. You can view the developments as it's built and let us know the feedback. Only when you're completely satisfied, we make the pages accessible to anyone on the internet.
What's included in your website design package?
All the websites we develop include:
Mobile-Friendly Design,Marketing Advice.Technical Support – Both before and after launching the site,Powerful Image Editor,Blogs,Domain Registration (username and password handed to you),A Dedicated Project Manager,SEO-friendly Meta Tags and URLs,Contact Form,Website Optimisation,Sitemap Submissions,Content Management System,Add Unlimited Pages as and when you need,Flexibility and Scalability,Location Map,Google Analytics,Drag and Drop Editor