Webfries – The Leading Web Design Company in Gurgaon Offering you A – Z of all your Web Requirements!
If you want to outpace your competitors and move ahead, you must adopt the best business strategies. With rapid advancement in technologies, static sites are quickly becoming obsolete. Though, static websites are still useful for SMEs with a few products and services, when it comes to interactivity, static sites cannot match the speed and efficiency of dynamic websites.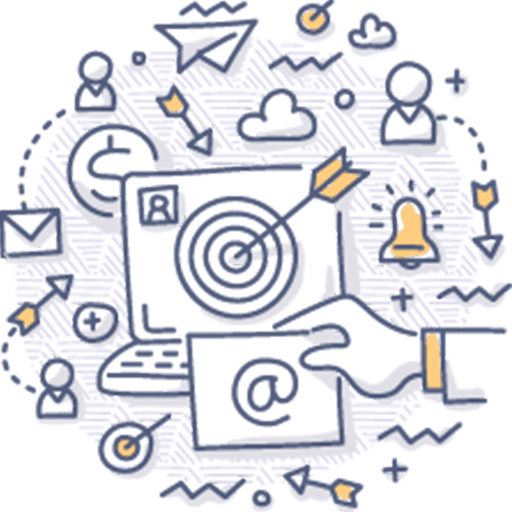 Dynamic Website Designing Company in Gurgaon
We at WebFries, are your ultimate destination for all your web designing needs in Gurgaon. Our team of skilled, enthusiastic and talented design helps you create a professional website that takes your business to the next level. We strive hard to help you reach your goal. Using the latest technologies and tools, our designers and web architects build a dynamic website that boosts your online visibility, helping you reach more customers.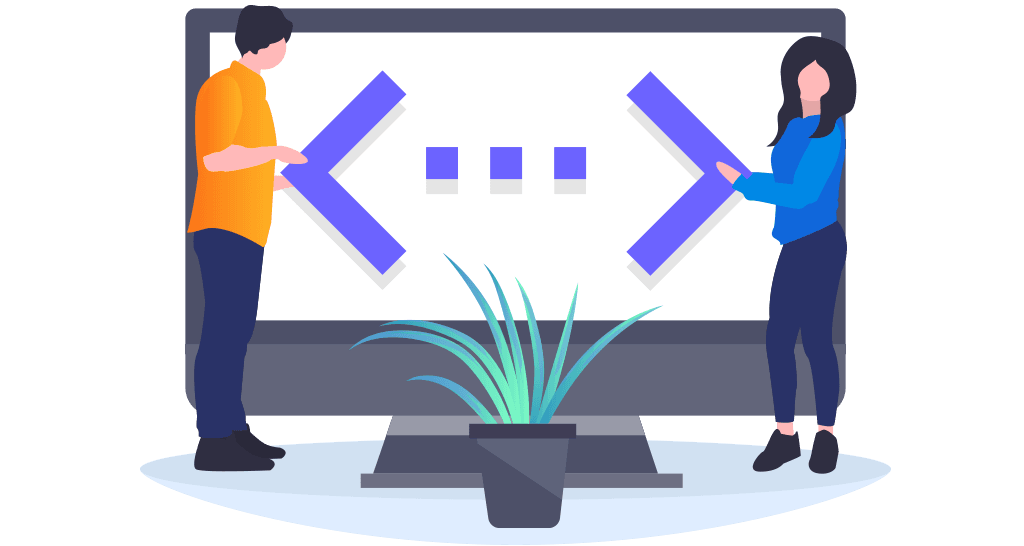 Benefits of Dynamic website designing:
Easy to add and manage content
Content updated frequently
Favoured by search engines
Immersive experience for visitors
Easy accomplishment of complicated tasks
Ease of Integration of advanced features like
Query form
Feedback form
Discussion forum
Messageboard
Online registration
Site search
Payment Gateway
Online chat and much more
"What separates Design from the Arts is that Design must be Functional."
The Webfries Dynamic Website Design Process:
❖ Strategy
We begin by gathering all the requirements for you. This is the most time-consuming step as we take ultimate care to understand your needs and ideas. We analyze your brand identity, objectives. Then we study them and plan the strategy well suited for you. We research the optimal keywords for search engine optimization of your website.
❖ Design
Our dedicated design experts and web architects work together to design and sketch the outline for your website. We draft few outlines and you are given the option to choose. If you are not satisfied, we design again.
❖ Development
Our team then develops the individual web pages from the outline design. Your website begins to take form. The visual design, content, and information are all combined together.
❖ Deploy
We then host it on a test portal so you can get a clear idea of how your website looks and functions. Once you give us the go, we host it online, and your site is live.
❖ Maintenance
We do not sell and forget. We help you maintain the website and provide time to time reports, updates and support. We offer 24 X 7 X 365 support for your dynamic website design.
Confused with all the Web Design Options & Offers? Get in a chat with our Experts, the leading web design company Gurgaon.
Why Webfries for Dynamic Website Designing ?
 Perfect interface:
We not only design your website but also focus on making it completely user-friendly so that your users get the best experience.
 Browser Compatibility:
We develop for complete functionality across all browsers as well as all types of devices.
 Qualified professionals:
We have an experienced team of professionals, and they are the strength and secret behind our popularity among our customers and competitors.
 Client-oriented:
As our customer, your satisfaction is our No.1 priority. We ensure that you're always in the loop and don't bombard you with jargon.
 Robust & High-Quality:
We never compromise on the quality of work. We develop websites for business of all sizes.
We contacted Webfries in April 2014 to help us design and bring to life a new collaborative website for our Blogging business. Right from start, our experience with Webfries was nothing short of fabulous. They kept us in the loop while conceptualizing the idea around which website was to be made. Website delivered though took few days of extra time than anticipated but end results completely floored us. We highly recommend Webfries to anyone looking for development of dynamic, professional and unique website for their business.

– Founder – Fashion Blogging platform
 FAQs
How much does it cost to build a dynamic website in India?
There's no single figure. The costs depend on the number of pages you need, features required and more. To get an accurate price for your dynamic website design project, just get in touch with our team at sales@webfries.com, and we'll help you out.
What is a dynamic website?
A dynamic website displays different content to each user. The website's content changes depending on where the user views it, time of day, demographics and more. Dynamic websites appear fresh and offer unique content every time a user visits them. This is achieved by using:
Client-side Scripting
Server-side Scripting
Why should I opt for dynamic websites over static websites?
A dynamic website offers several advantages over static webpages. Some of the key benefits are:
Personalised browsing
Enhanced user experience
Elevated professional look
Easy to maintain and easy to update
What are the features of a dynamic website?
The dynamic website can:
Change formats according to the screen size of the viewer.
Language changing based on the location of the browser
Custom content based on what the visitor viewed previously
Dynamic displays
Integration of social media feeds
And more