Recently, we came across a surprising statistic –
only 1 in 3 small businesses in India
have a website and only a minor percentage of startups and small businesses invest in a modern and functional website. We were surprised that so many businesses do not have a site. This made us pen down this article on why a website is a must for all startups and small businesses, irrespective of the industry and services offered.
As the
No.1 web development company in Gurgaon
, we believe that all businesses require a website. In this post, we give you not one but eight reasons why a website can help your startup venture.
93% of Purchase Decisions start with a Google search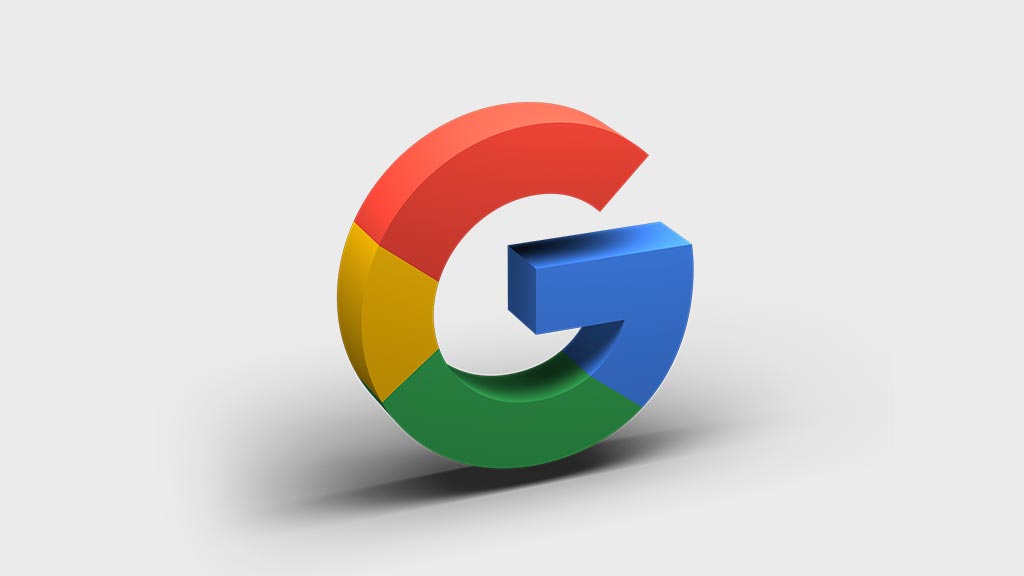 That means when you don't have a website, you're losing out 93% of customers who are looking for your product or service. It doesn't matter whether you cater to the B2B market or B2C having a website helps you create the best impression to prospective customers.
When they are searching for something say, "website designing company in Gurgaon near me," you want to make sure that your website pops up in the top search engine results. Having a well-designed and SEO-friendly website is the best way to ensure that you win the attention of your target audience, from the moment they begin the buying journey.
It Builds your Business Credibility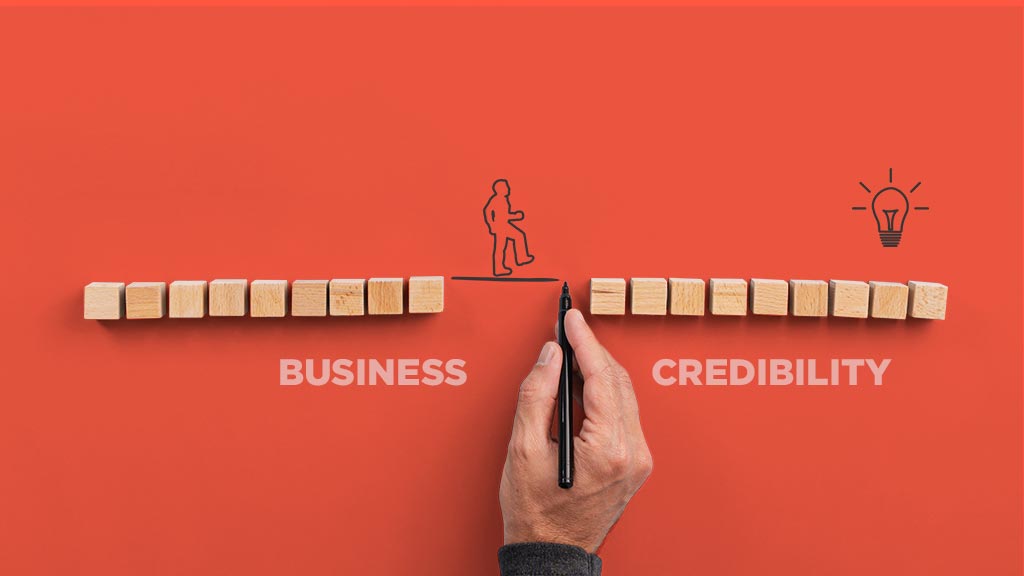 One of the main reasons to have a website for your startup or small business is to showcase the professionalism and credibility of your organisation. There are probably a dozen other similar businesses like yours, selling similar products or services. How do you ensure that you stand out from your competition?
The answer lies in having a professionally designed website that builds the right impression from the start. When you don't have a website, your customers are not likely to trust your business. They may even question the credibility of your business.
Ask yourself this question – will you give your business to a company that doesn't have an online presence? Do you buy from online sellers without seeing their storefront? The answer is a big No! The same applies to your prospective customers.
It Makes it Easy for Customers to Know Your Brand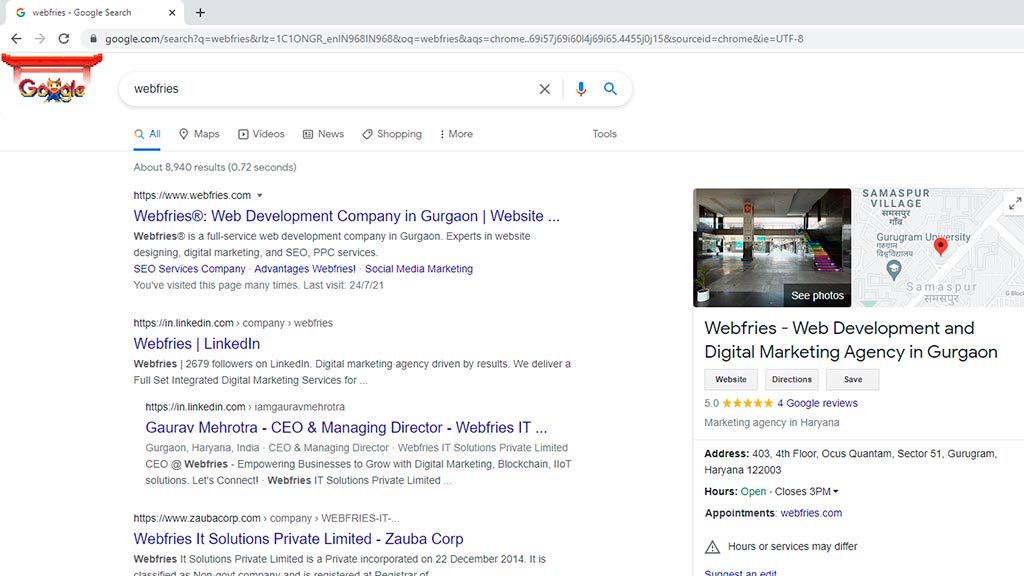 A website is the first point of contact for customers. They can easily go to your site, read up about your brand, your products, and services, discover what makes your products/services better than your competitors, etc.
One question that clients sometimes ask us is, "why should I invest in a website when my business shows up on the search engine results from a directory like JustDial?"
Let's explain this with an example.
Check the search engine results for Webfries. It clearly shows that we are a website designing company in Gurgaon, and lists out key details about our business including our address, contact details, LinkedIn profile and so on.
Now, let's check a search engine result for a business without any website.
See how the result page throws up random results. Without a website, you run the risk of driving away potential customers. Worse, you can even send them to your competitors.
Generate Leads
This is one of the most overlooked benefits of a business website. Having a well-designed website increases your chances of generating high-quality leads. When potential customers arrive at your site, you can collect their contact information unobtrusively by getting them to sign up for your newsletter or offering them freebies like an ebook.
These leads are a great way to boost sales, as they have initially shown interest in your product/service and are more likely to convert.
Increase Organic Traffic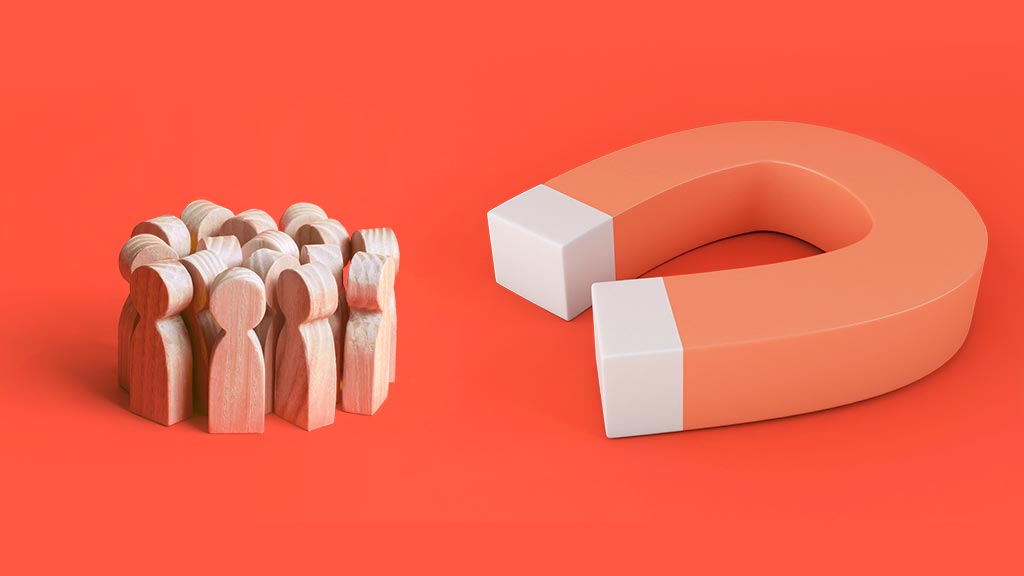 Having an SEO-friendly website is a great way to build your authority in the industry and boost Google rankings. The more efficient and optimised your site is, the better visibility on Google search results. This in turn increases your chances of pulling in more organic traffic. It's a positive cycle and helps you build your customer base over time.
Enhance Customer Service
Very often, most business calls from prospective customers ask simple questions about your business – like hours of operation, location, product categories, etc. If your business misses this call, then the customer is left unhappy and jumps to your competitor. You can avoid missing out on these initial calls by having a customer-friendly website. Instead, of calling your staff and distracting them during business hours, your website will provide all the answers with the customer is looking for.
Keep Your Customers Updated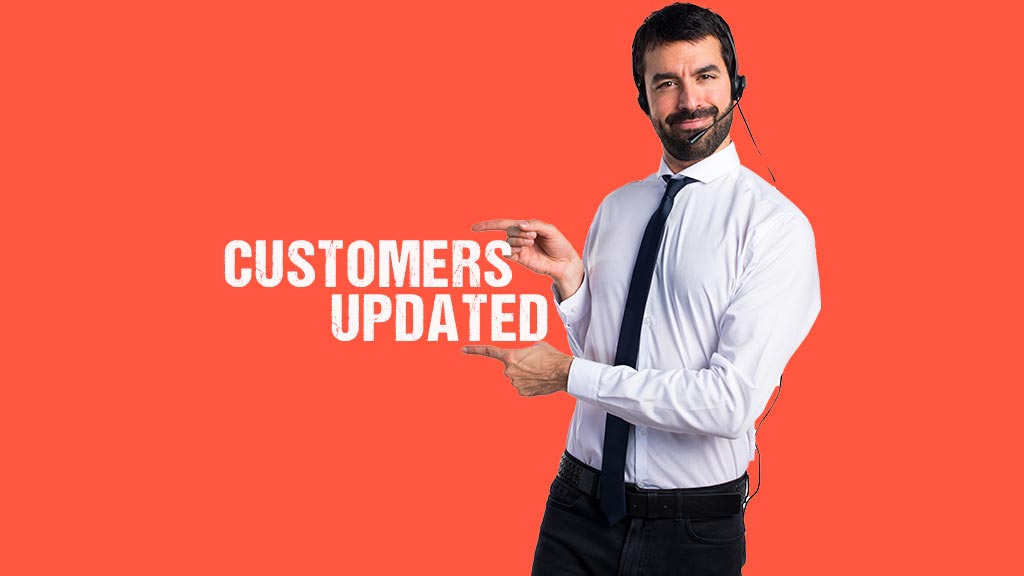 A website is on 24 x 7, 365 days of the year. Instead, of reaching out to customers via different channels, you can post updates and announcements on your site. This helps customers stay in the loop. Introducing a new product? Showcase it in a banner on the homepage. Changing your contact information, update it in the Contact Us section.
Websites are a must to get the maximum ROI from Digital Marketing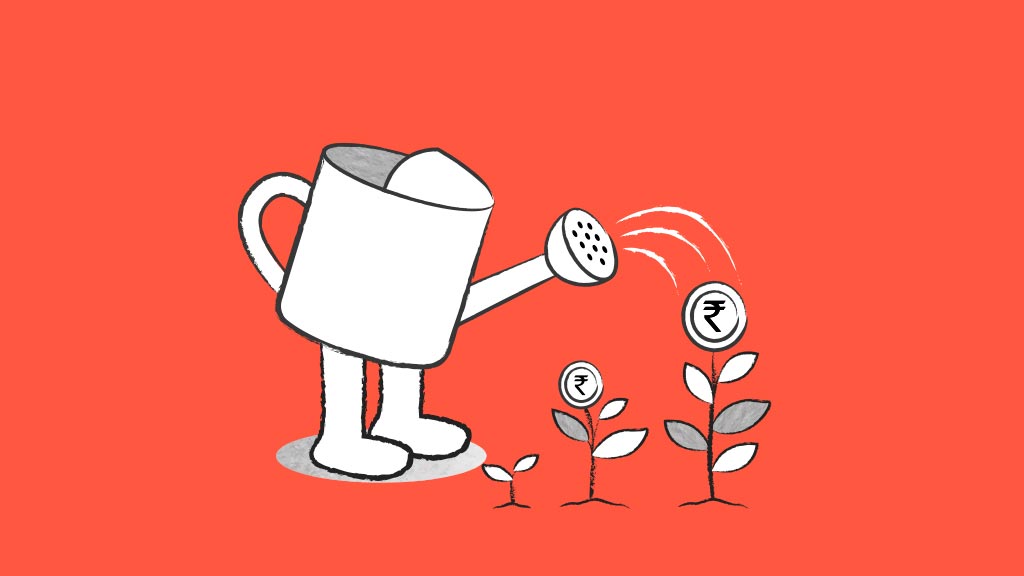 Today, it's common for small businesses and startups to showcase their products/services on digital marketing channels like Instagram, Facebook, YouTube, LinkedIn, Pinterest and several others. While digital marketing is a great channel to reach out to potential customers, you need to have a backup. For example, driving your traffic from digital marketing channels to your website or a relevant landing page increases the chances of conversion.
Need a website for your business? Webfries can help!
If you do not already have a site for your business or if you help optimise an existing site, then Webfries, the best website development company in Gurgaon, can help you build a customised site. With Webfries, you get an SEO-friendly site that is properly optimised to rank higher in search engines. Additionally, we ensure that your site is customer-friendly, easy to navigate and has all the functionalities required in a modern professional website. We help to set up a site that not only pulls in traffic but also gives you a better chance of converting website leads into customers.