Are your SEO strategies only focussed on optimizing for Google?
It's time for a reality check.
2020 will be the year when users go beyond Google for web searches.
We predict it's the year when other search engines come into the spotlight.
Don't believe us? Here's why.
Google's market share is declining!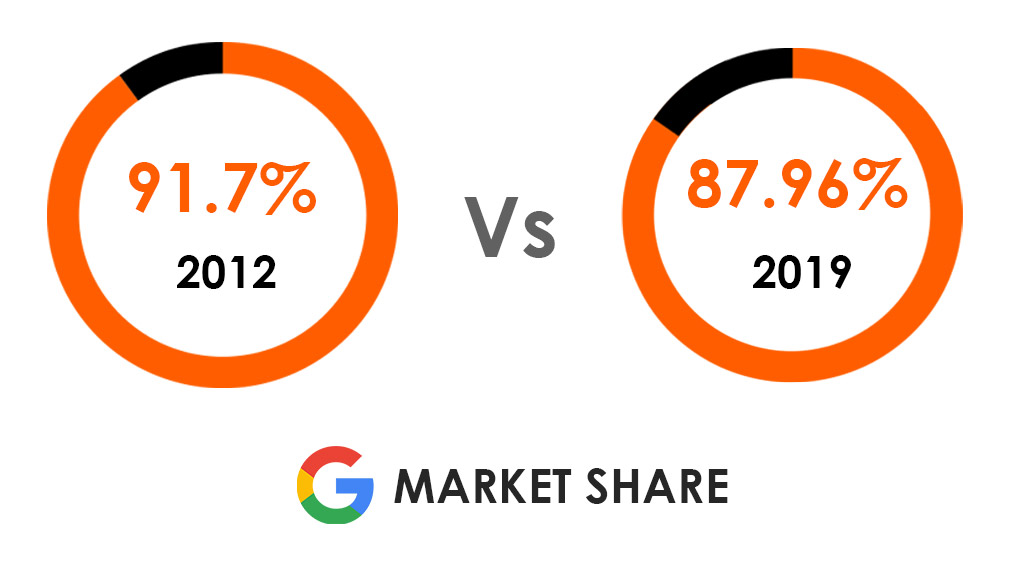 Yep – that may sound hard to believe when everyone from your 5-years strategies-old to your granny uses Google for searching anything and everything.
Statista reveals that Google's market share has been steadily declining.
It was 91.7% in 2012.
It dropped to 87.96% in 2019.
Note that Bing (the next big competitor to Google) increased its market share from 3.5% to 5.26% for the same period.
Not optimizing for Other Search Engines causes your Site to Lose Rank elsewhere
Just because Google is the most popular and most used, it doesn't mean it's the only search engine out there.
You may have heard of Bing and Yahoo. There are dozens of other search engines like – DuckDuckGo, Baidu, and Yandex – that have a cult following.
Google may not be where your audience is
Privacy – a much, more prominent concern today than ever before.
And, Google has not always been transparent on how it handles/collects user data.
Data harvesting, data tracking, and advert tracking – are all putting off people to look beyond Google.
Do you wish to save this page, so that you can come back later when you're ready to implement the strategies listed here?
Just let us know where to send it, and we'll send you a link to this post in your inbox.
So, what are the other search engines that matter in 2020?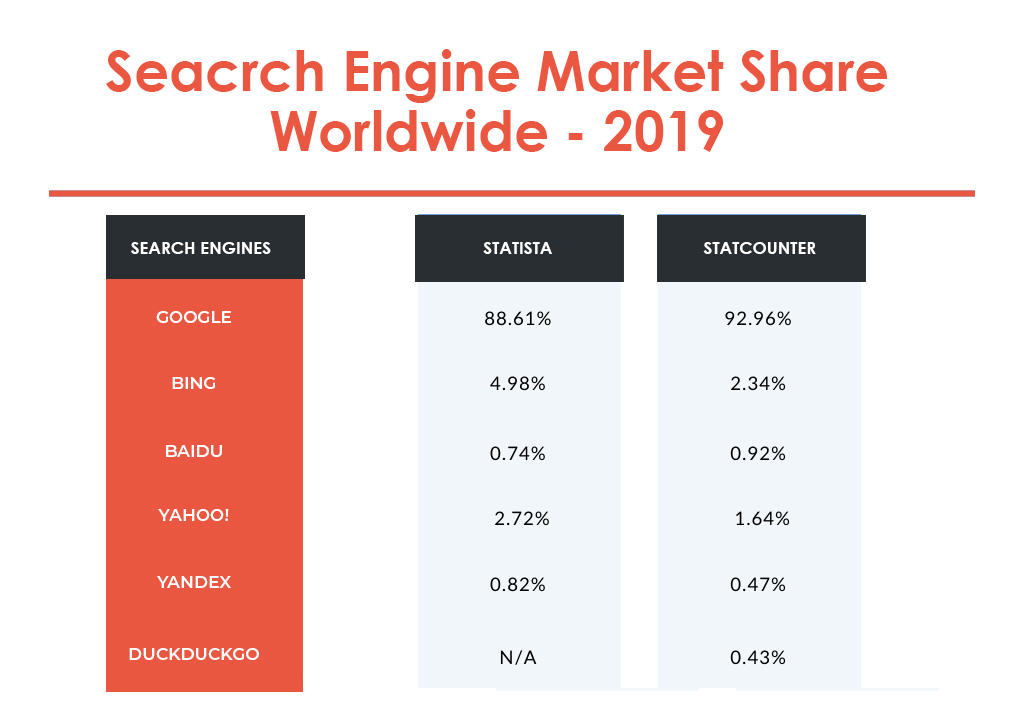 Google has two types of competitors – the traditional search engines that are mostly similar to Google. The other type is the upcoming, emerging search engines that are radically different from conventional search engines.
Let's take a look at some of the popular (and not-so-popular) alternatives that are giving a tough fight to Google.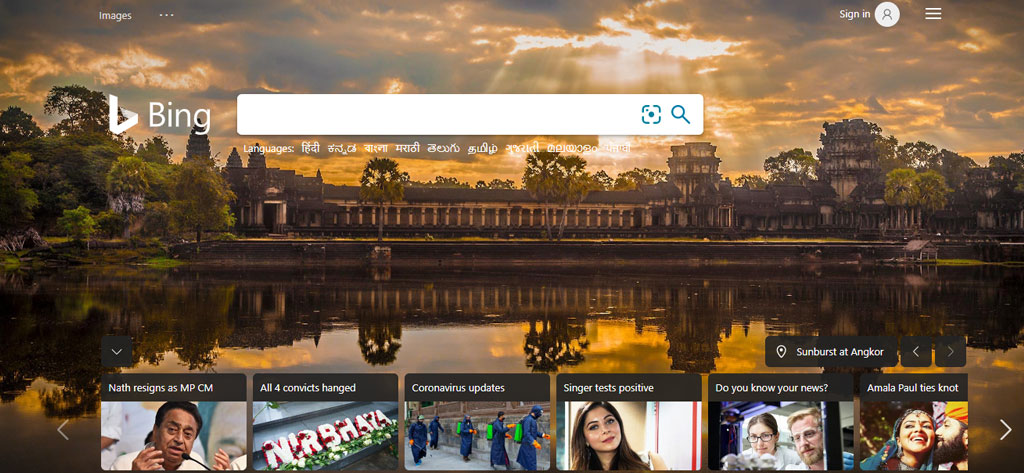 Owned by Microsoft, Bing is another heavyweight in the fight among search engines.
As of December 2019, Bing's market share is 2.32%.
That may seem minimal, but it's fast-growing.
Bing is popular with specific demographics.
If you're targeting the UK, US, or Canadian markets, then we as a professional SEO Services Company in Gurgaon suggest you need to include Bing in your SEO strategy for 2020.
Bing has some cool search features – Maps, Instant Answers, and Flight Information – that are not available on Google.
Bing is no slacker when it comes to search sophistication.
It allows brands to create an attractive results page, and it has been using the BERT algorithm long before Google.
How to optimize your Site for Bing?
Optimizing for Bing is very similar to Google. Hence, the strategies you use for Google will help you win Bing's favour.
Outdated techniques like keyword stuffing or poorly written copies are a big NO in Bing, just like in Google.
Manipulation of link-building could get you delisted on Bing.
What's different?
Bing takes in social media rankings for search results, while Google doesn't. So, having share-worthy content and a robust social media presence will help you score big time with Bing.

Where do we begin?
Oh Yahoo, we do love you and not so love you.
A prominent player in the search landscape, Yahoo fell out of favour a few years back.
Though, Yahoo should not yet be dismissed, as it's still fighting strong.
Yahoo's results are powered by Bing as well as Slurp, its web crawler.
As of December 2019, Yahoo's market share is 1.59%.
How to optimize your Site for Yahoo?
Follow the same rules you use for Bing, and you can get good results.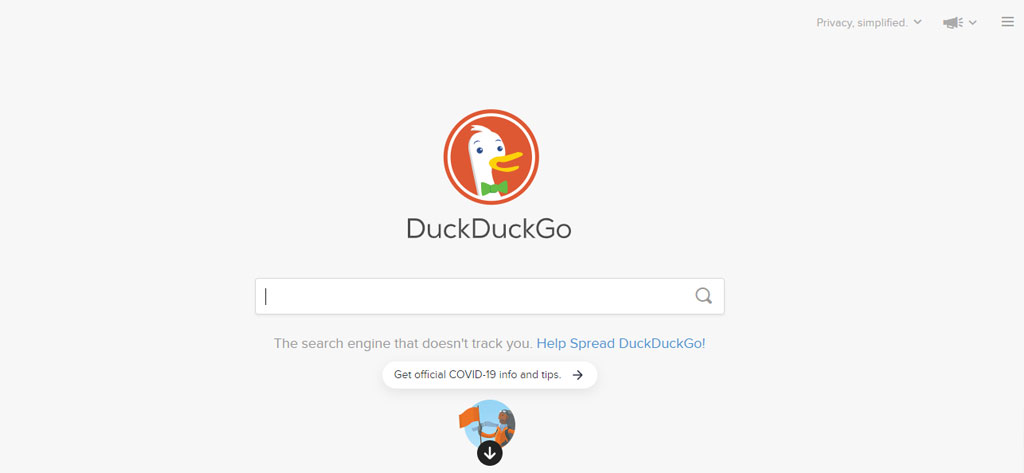 One of the strongest contenders on this list, DuckDuckGo is growing strong. In Feb 2019, the search engine crossed 1 billion searches every month.
It pulls information from 400+ sources like Bing, Wikipedia, Yahoo, and several others.
The biggest USP of DuckDuckGo is that it doesn't track user data – contrary to both Google and Bing which use user data for ads.
Since it doesn't track user data, it doesn't offer personalized searches. However, it still provides localized searches that are highly relevant.
How to optimize your Site for DuckDuckGo?
Not much information is available on the ranking signals used by DuckDuckGo. We believe that using similar strategies like Google will help you rank well.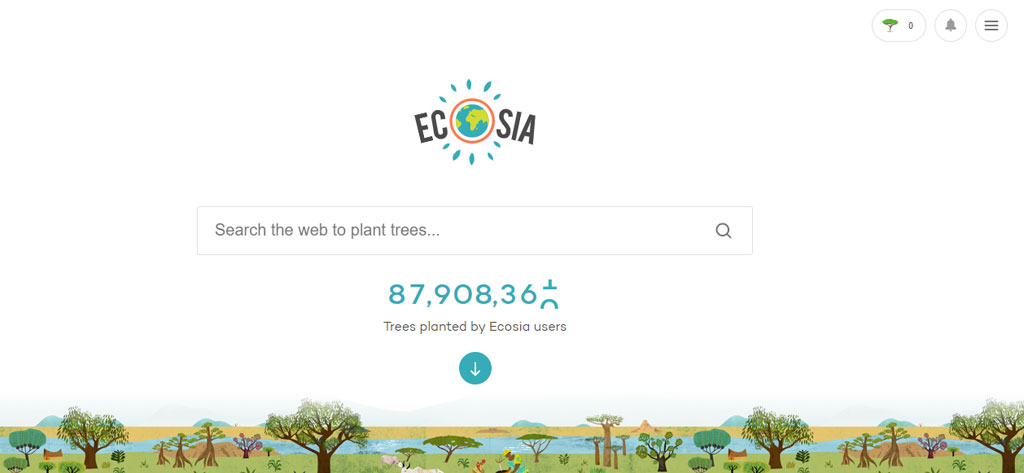 Like DuckDuckGo, Ecosia doesn't track user data and has over 15 million users.
It's a search engine with a big heart – 80% of the profits are donated to NGOs focussed on planting trees and caring for the environment.
With a collective increase in environmental consciousness, the number of users using Ecosia is growing steadily.
How to optimize your Site for Ecosia?
Ecosia uses third-party data, Bing's data, and its algorithm. Hence, optimizing for Bing will help you do well in Ecosia as well.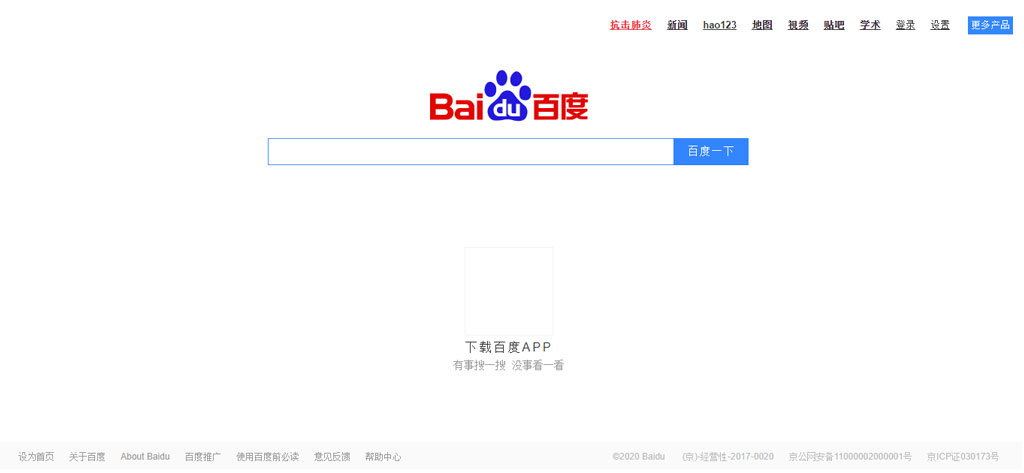 You can call it the Google of China. It has 67% of the market share in China and dominates 80% of the market for mobile searches.
How to optimize your Site for Baidu?
Though optimizing for Baidu is sort of similar to Google, there are some significant differences. Here are a few ways to improve your ranking on Baidu:
Work on your meta descriptions as Baidu includes it as a ranking factor
Register your site in China, to increase your Baidu rankings
Write your content in simplified Chinese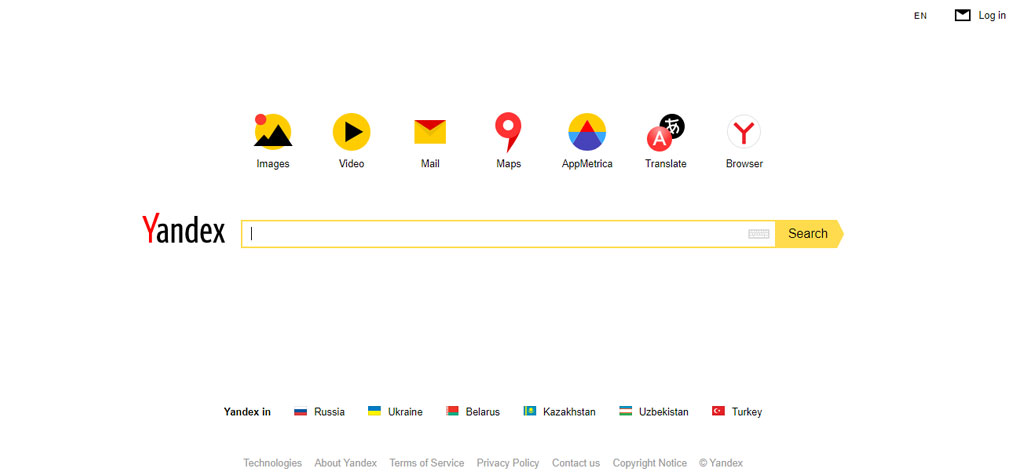 Just like Baidu, Yandex is a regionally popular search engine. In this case, Russia. Both Google and Yandex together hold 100% of the search engine market share in Russia.
How to optimize your Site for Yandex?
Google optimization strategies should work for Yandex rankings as well. However, there are a few differences:
It emphasizes keywords in URLs, which Google does not track.
It doesn't focus on internal linking.
Other Search Engines that are Not Search Engines
Technically speaking, these are not actual search engines, but millions of users use them to discover new products, videos, etc.
Besides optimizing your site for the traditional search engines, you also have to focus on your rankings on
To increase brand awareness and reach out to a potential audience.
The Last Word
Google is NOT the Only Search Engine that your Users will use in 2020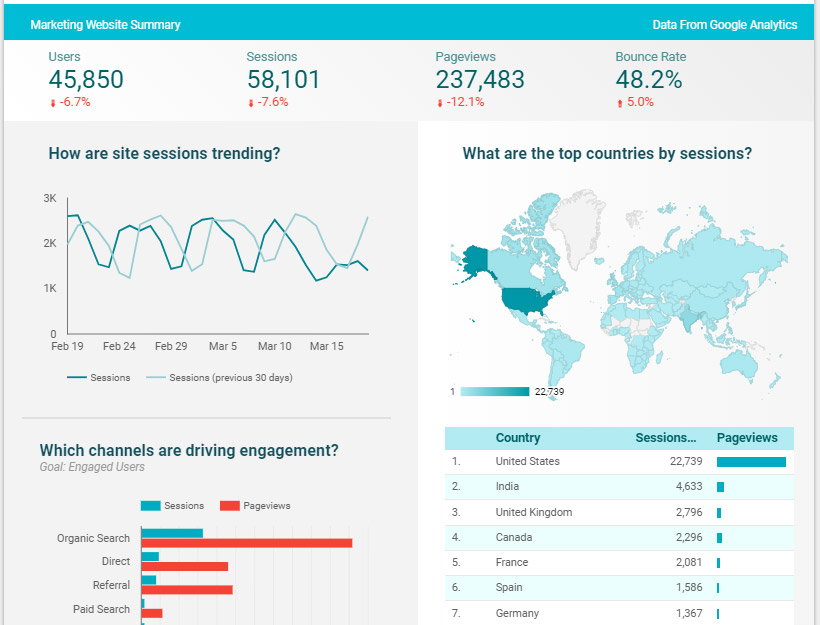 Optimizing for any one of the traditional search engines like Google or Bing will help you get good results in others as well.
However, for other non-conventional search engines like Amazon, YouTube – it's a different ball game.
Here's what you need to do, to boost your SEO strategy in 2020 & beyond
Start by finding out where your target audience is. Then, work on increasing your search ranking on those search engines.
To start, try our website health checker to get a free analysis of your site from an SEO perspective. Find out what you're doing right or wrong, and start boosting your SEO rankings.
To create a customized SEO strategy for your brand in 2020, reach out to our expert SEO Agency team.