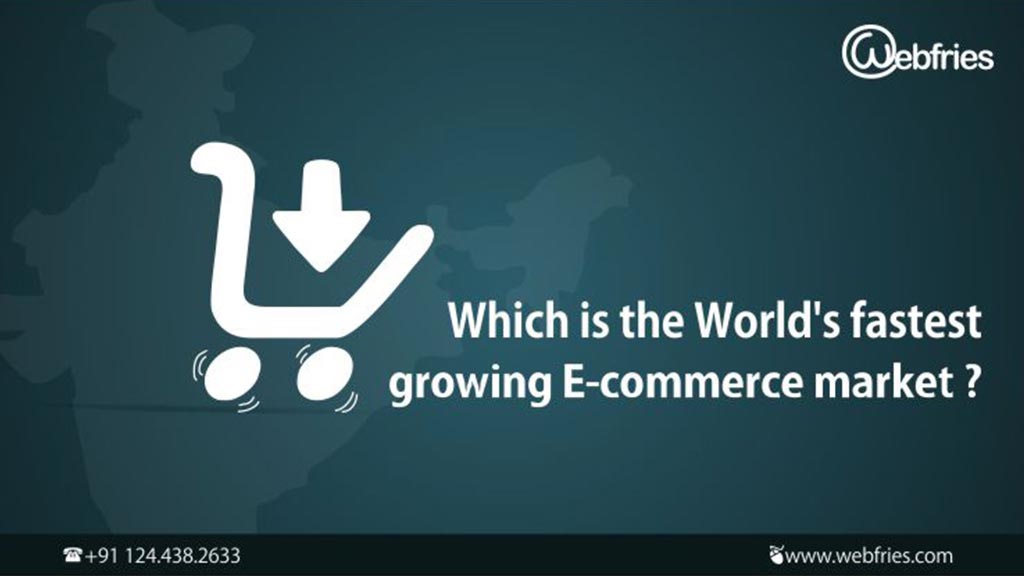 Are you Ready to Join the E-Commerce Revolution happening in India?
Latest posts by Gaurav Mehrotra
(see all)
India is on its way to becoming the world's fastest-growing e-commerce market if current projections are to be believed. This growth story is being fueled by healthy investment activity and the swift increase in internet users who have gone up from 50 mn in 2007 to 300 million in 2014. This figure is sure to go up as 80 mn more smartphones found their way into Indian hands, last year.
Morgan Stanley expects the size of the Indian internet market to rise from $11 bn in 2013 to $137 bn by 2020. India's internet market was at $11 bn (gross merchandise value) in 2013, of which $11 bn was online travel and e-commerce was $3 bn which could go up to $137 bn by 2020 (a CAGR of 43 percent) and e-commerce will form the largest part of the internet market at $102 billion. India's e-commerce market (revenues) will grow from $2.9 bn in 2013 to over $100 bn by 2020, making it the fastest-growing e-commerce market in the world.
This has made the investors form a beeline to India with their suitcases getting bigger and bigger every time. Everyone wants to plow money into India's on-fire e-commerce sector that has risen to the top in Asia. The billion-dollar club is having new entrants at the tick of the clock. Hot on the heels of its comrade Paytm, Quikr is all set the break open the doors of the coveted club. Online classifieds startup Quikr is now valued at $1 billion with a fresh round of fund infusion of $150 million from existing investors like Tiger Global and eBay as well as new investor, Steadview Capital if the reports are anything to go by.
Pranay Chulet, the founder of Quikr, is really upbeat about the funding prospects. As per him, Quikr is initiating the Indian masses into transacting online. Many Indians in the hinterland are selling farm produce, such as "desi ghee (Indian clarified butter), mithai (Indian sweets) and even buffaloes," on the platform, he said. Over 1,000 buffaloes have changed hands on Quikr. In the jobs category, blue-collar workers like maids, cooks, chauffeurs, and nannies are responding to and placing employment ads. Also, on the other hand, Quikr has successfully removed the taboo tag from the used goods. This is just the beginning of the digital revolution and it could be just left to the imagination that what kind of figures could we be looking at once the 1.24 billion Indians would have a smartphone.
Without a doubt, the start-ups in India are ushering in a new era and Indian cities are going to be the next silicon valley. It is just a matter of time. And this calls for all the start-ups to be on their toes as the tussle for investor's funds is going to get messier. A well-meant and distinct idea is not going to be the only asset. In fact, the social media reach, laser-point marketing, on-the-mark video content, and a robust portal are the game-changers of the time.
So, select your crew well, fasten your belts and be ready to take a flight to the top but don't forget to carry the right baggage !!!