You've Got to be Fast
Page loading time is a crucial factor that decides whether users stay or leave. How fast do consumers require
Tip # 7: Speed Up Your Page Load Time
How important is site speed to users? Well, consumers expect a web page to load in 2 seconds or less. After 3 seconds, consumers will no longer wait for your site to load – they'll just move on to your competitor's site.
The slower your landing pages load, the higher your bounce rate will be. And, Google is also concerned about site speed – you can slip in rankings, if your site is consistently slow to load, resulting in a higher bounce rate.
The bottom line is that a slow site can destroy your business and discourage potential customers from buying from you. These consumer behavior statistics give you a clearer picture: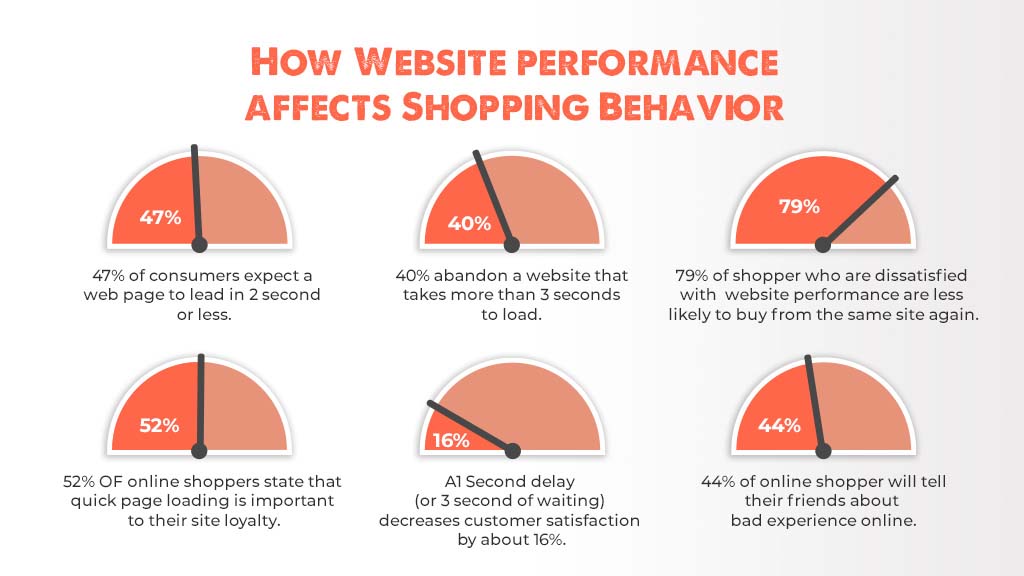 So, what's your current site speed? Find out by using the Pingdom Speed test tool. On the homepage, type in your site URL (e.g., quicksprout.com). Click the "test now" button.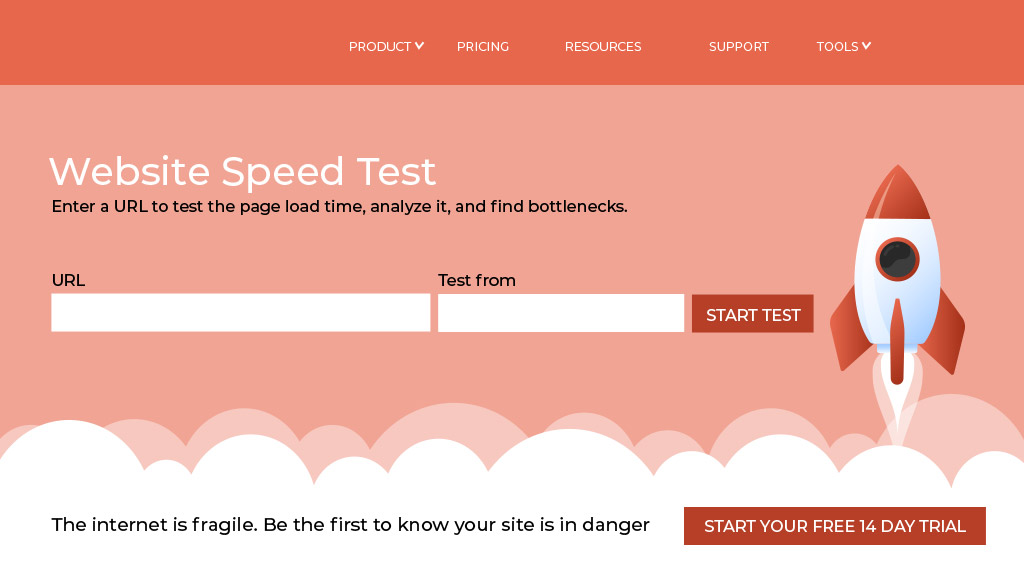 Next, analyze your speed and determine if it's time to make an improvement in this area.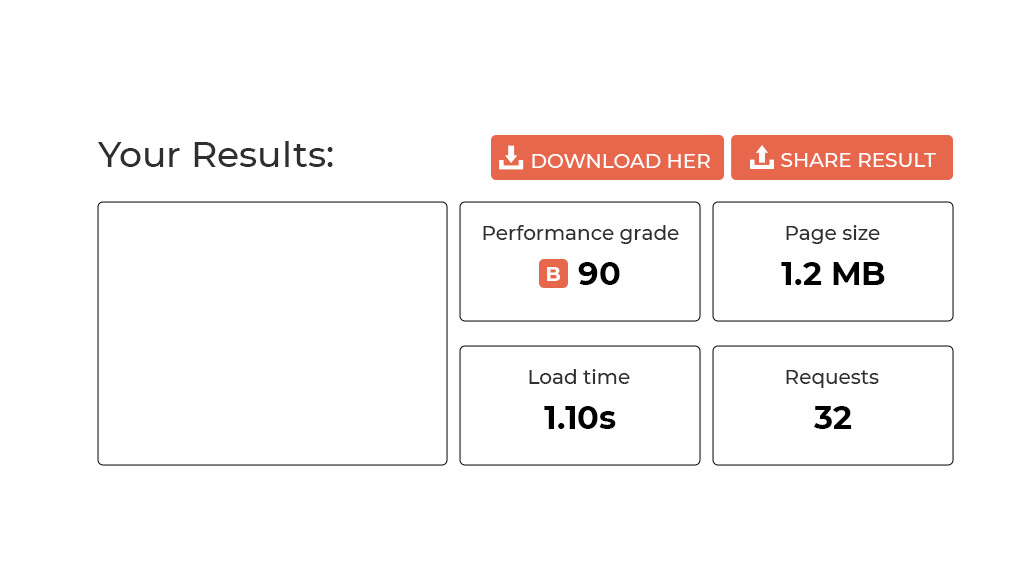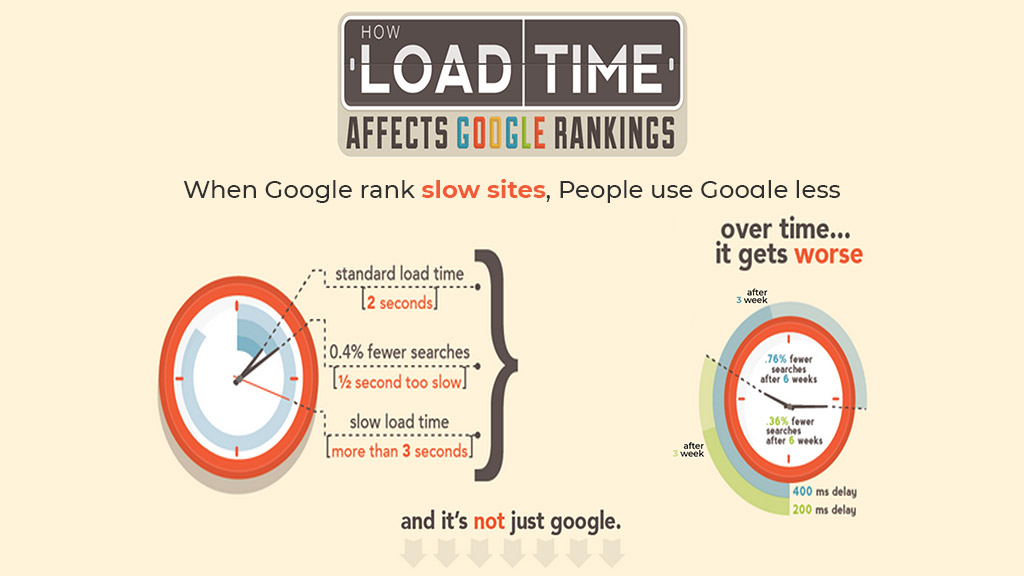 So, how do you increase site speed and lower your bounce rate?
Foodmom improved its site speed to 1.17 seconds.
Some of the strategies Foodmom used to increase site speed include:
Removing query strings from static pages to improve performance
Optimizing images with WordPress plugins
Tweaking .htaccess file
Roman Randall also improved his website speed by 90.03%, with both minor and major changes:
A few minor changes
The first changes I made to my website were these
Removed five plugins and only kept essentials:- every plugin on your website adds more code to your website, and thus, more weight which slows your website down. some plugins are heavier than others, but in general the fewer plugins you have installed the better(for speed).
Removed all but one banner ad from the sidebar:- I used to have four banner ads on my sidebar. Most of these banners used javaScript, which slows the loading Of pages. I removed three of the four banner ads and kept one on the sidebar
Switched domain registrar:-My domain (romanrandall.com) was registered with Dream Host. I've really enjoyed using Google Domains to register and manage my domains, so instead of renewing with Dream Host, I transferred my domain to Google.
Tips #8: Set External Links to Open in New Windows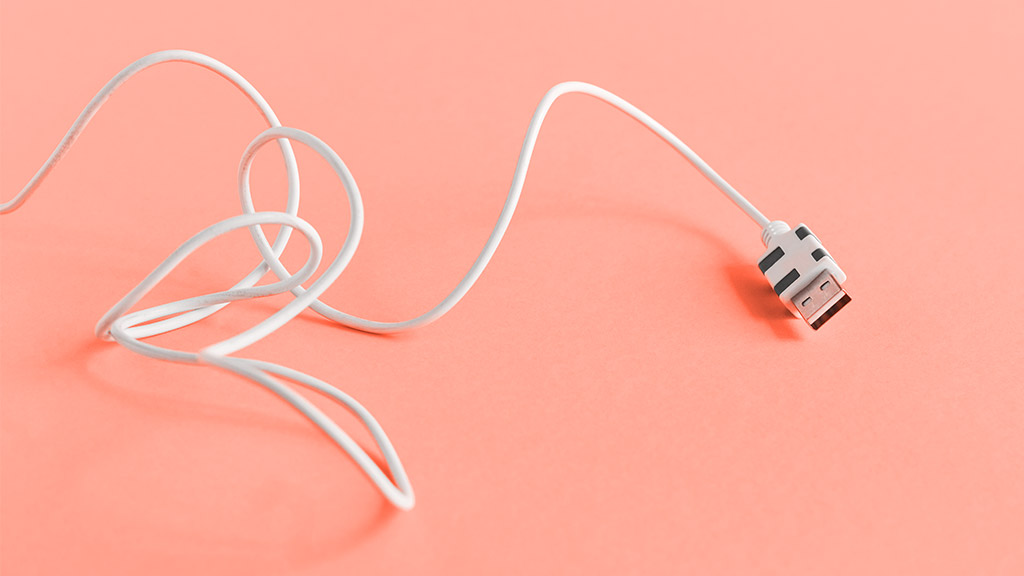 Designing with the user in mind is a crucial part of any successful web design strategy. When you open external links in the same tab, you create back button fatigue for users.
What this means is that every time a user clicks a link to an external page, they have to click the back button to come back to your site (assuming they decide to visit again – they may get distracted by the new site). This will decrease your page views.
And, if they visited four different external links from your tab, they'll click the back button four times. This is time-consuming and annoying. It also increases both exit and bounce rates.
If you use a WordPress theme, you can download and install the WP external links plugin. It'll automatically set all of your external links to open in a new tab or window.
Tips #9: Make Your Site Mobile-Friendly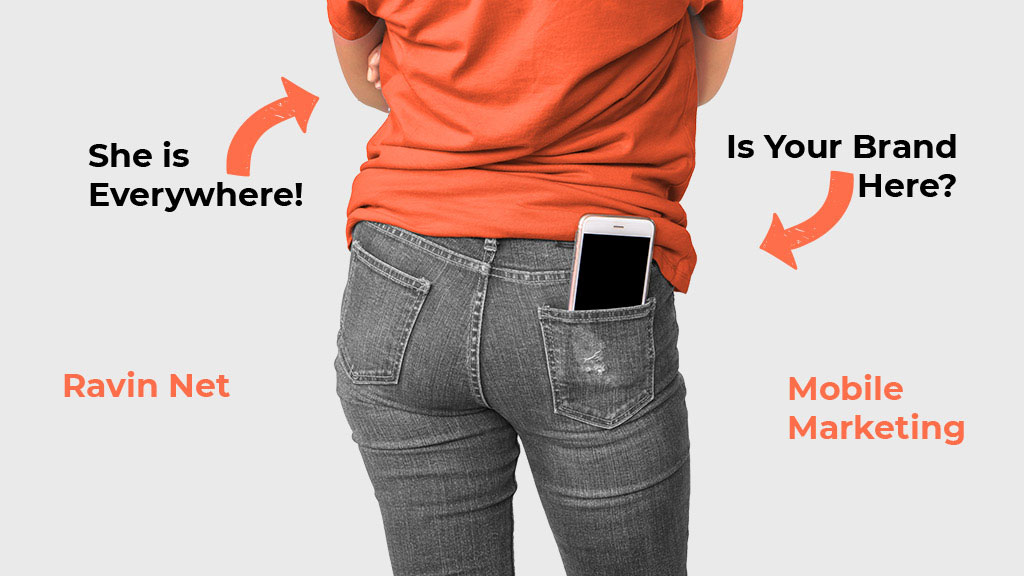 Is your site responsive? When prospects visit your site on their iPhone, iPad, tablets, and other mobile devices, will it display perfectly?
It's time to take your brand to mobile because your customers have their mobile devices with them everywhere.
We're living in the mobile age. Almost 95% of your customers are on mobile, so your site must be optimized for them.
If you're not convinced yet, here are a few quick facts:
Mobile Consumption & Distribution
1. 40% of Global YouTube Views come from mobile. (Source- Tech Hive) Tweet this.
2. 48% of all email is opened from a mobile device..(Source- Tech Hive) Tweet this.
3. 61% of all that followed a group/liked a page created by brand came from mobile..(Source- Tech Hive) Tweet this.
4. 65% of all watched video clips on Facebook were on mobile..(Source- Tech Hive) Tweet this.
5. 68% of all clicked Facebook "like" buttons are from mobile..(Source- Tech Hive) Tweet this.
6. 73% of all uploaded and shared photos on Facebook are from mobile..(Source- Tech Hive) Tweet this.
7. 88% of all uploaded and shared photos on Twitter came from mobile..(Source- Tech Hive) Tweet this.
8. 90% of shared links to blogs on Twitter came from mobile..(Source- Tech Hive) Tweet this.
9. 75% of Americans use their mobile phone while on the toilet..(Source- Tech Hive) Tweet this.
Remember that Google follows users. The best way that Google gets accurate information is by monitoring the activities of users on your site, from desktop and mobile.
In fact, mobile-friendliness is a ranking factor. This means that if your site is not mobile-friendly, no matter how useful your content may be, it won't rank well in Google results pages.
First and foremost, test your site, by following these steps:
Step #1: Go to Google's mobile-friendly test tool. Plugin your site URL (e.g., qualaroo.com). Click the "ANALYZE" button: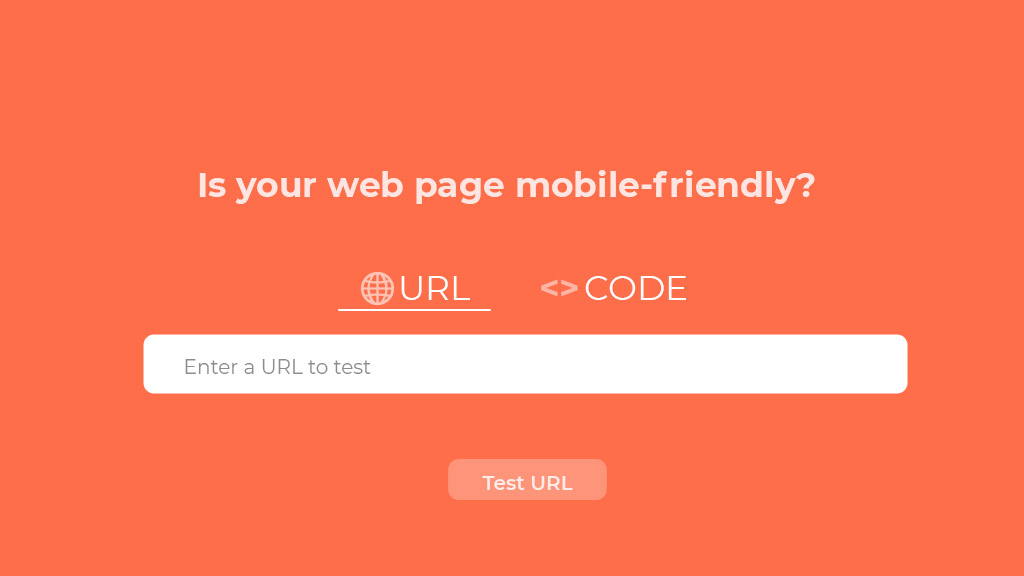 Wait for the page to process:
Step #2: Check your result. If your site is mobile-friendly, you'll see a page like this: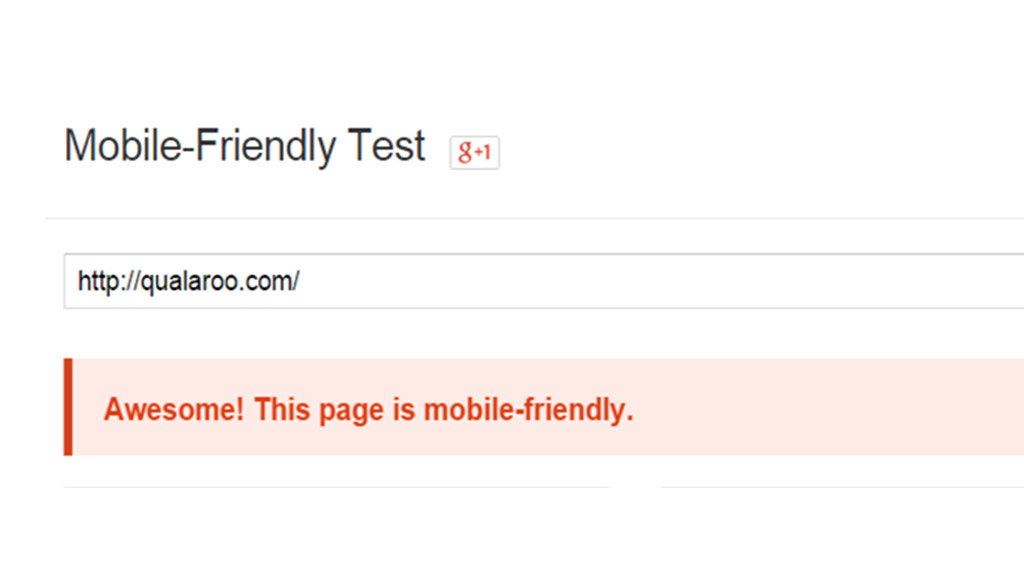 Otherwise, you'll see a result page similar to this: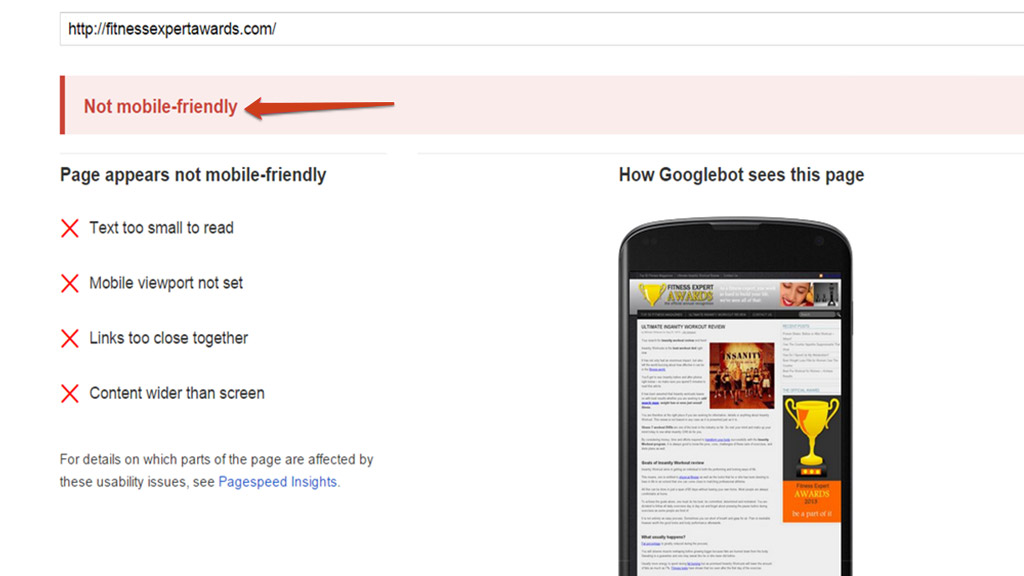 Many businesses didn't previously have a responsive (i.e., mobile-friendly) site. Consequently, after Google adjusted for responsiveness in its algorithm, these sites saw a drop in search rankings and traffic. The smart ones optimized their pages.
If you're a WordPress theme user, it's very easy to make your site responsive. All you've got to do is install the JetPack plugin and activate the mobile theme. You can also use the WPTouch plugin.
If you're not using a WordPress theme and you're not a technical person, you may need to get a professional to help you out.
Tips #10: Target Keywords With High-Value Traffic
Keywords can make or break your content marketing campaign. If you want to improve search performance, start targeting high-value keywords, because that's where the high-value traffic is.
According to LinchPin SEO, a perfect high-value keyword sits at the intersection of four important metrics:
Traffic value
Conversion value
Persona value
Brand value
Did you know that 97% of Google's revenue is from advertising? The bulk of their revenue comes from targeting expensive keywords.
All keywords are not created equal. Some are going to bring you valuable traffic, while others will only keep you waiting by the side of the road for a ride that probably isn't going to come.
Simply writing content for your blog will not adequately reduce your bounce rate or improve conversions. You've also got to target keywords with high-value traffic.  These keywords, in turn, will send high-value customers to you.
What are these keywords? As you already know, commercial and informational keywords are the two major categories and every search term falls into one or the other.
Informational keywords are used to create awareness, while commercial keywords show a strong desire for the specific product and directly result in sales. Connecting the dots, strong desire contributes to good bounce rate metrics.
When I say high-value keywords, I'm talking about those keywords that support in-depth and powerful content that your users will spend more time reading.
Remember that the more time they spend on your site, the more likely they are to want to read more and the more they come to trust you. That'll slice your bounce rate by half or even more.
There may still be an exit rate of visitors who don't buy the first time, but they aren't bouncing.
Some keywords are for "just visiting" traffic. Yes, they may be searching for those keywords, but they're not really that committed to reading every piece of content that gets sent their way.
However, other keywords are highly targeted to the customer's present needs. If the content writer creates persuasive content, targeting that keyword, it can captivate the audience so much so that they'll gladly read it and share it with others.
High-value keywords are powerful. They not only improve your traffic, engagement, and conversion rate – but also enhance your authority and online reputation. Sites with higher bounce rates don't take the time to build authority. They are just throwing content out there.
Having seen the potential of specific keywords in sending high-value traffic to your site, how do you find the right keywords?
It's a lot easier than you might think. Simply follow these steps:
Step #1: Go to Google Keyword Planner. Make sure you're logged in with your Gmail account. Plug your main keyword + a qualifier into the search box and click "Get ideas." We'll use the website design strategy as an example.
The high-value keywords from the list are:
freelance web designers
web design prices
What is the intent behind these keywords? Take freelance web designers: the searcher is mainly looking for a list of freelance web designers. If you're a web designer and want to attract this kind of customer, you've got to understand the buyer cycle.
People searching for these keywords aren't ready to buy yet. They're just trying to figure out which is the best service or deal before they make a final decision.
Another reason the keyword is high-value is that you can create a series of articles with your content and lead the customer from one page to the next, thus reducing your bounce rate. Each page could, for example, showcase one company or professional, their rates, work schedule, and terms.
Take this example, from Made for Mums. They present 20 meals to eat during pregnancy in a slide presentation – each slide is a separate web page.
As readers move through the pages, they're increasing the value of that page and reducing bounce rate, all without realizing that they're visiting 20 separate pages.
Step #2: Dig for high-value brand keywords that the searcher uses to discover the various product models for a particular brand.
This may work best in e-commerce SEO. But, if you're smart, you can also use brand product keywords in your industry.
Still using the keyword planner, type in your brand keyword, to find its variations (e.g., Nike training shoes).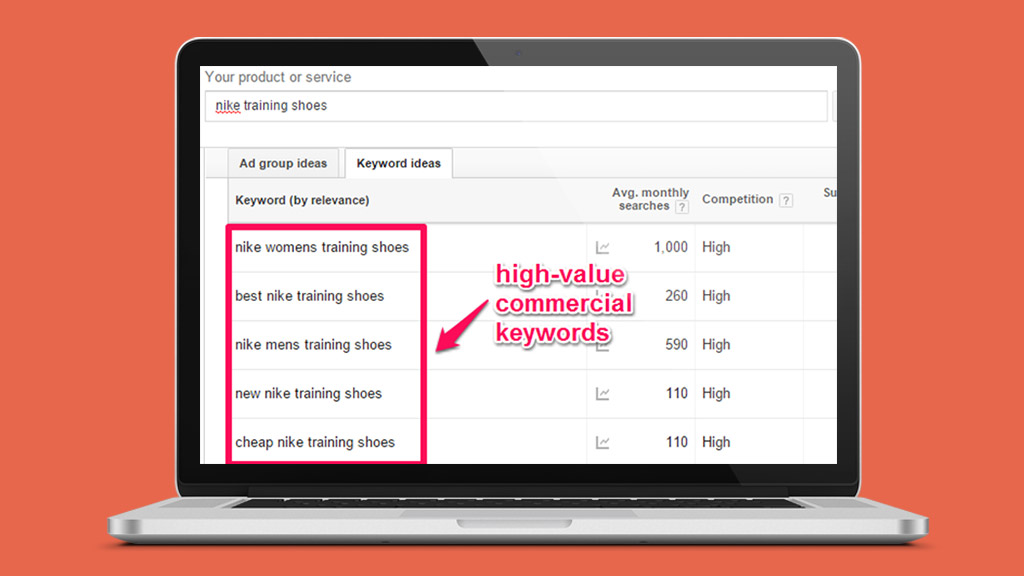 You could turn each of these high-value keywords into headlines that will attract plenty of organic clicks and social shares.
The keywords are:
cheap Nike training shoes
Nike baseball training shoes
new Nike training shoes
Fresh, clickable, and benefit-driven headlines:
20 Cheap Nike Training Shoes Under $70
The Top 9 Nike Baseball Training Shoes You Should See
New Nike Training Shoes: Where to Buy Stylish Training Shoes in summary, keep the following tips in mind, when you're looking for high-value traffic:
Target high-value keywords that will lead the customer from Point A to Point B.
Target keywords where the user intent is not limited by the keyword itself.
Write the best and most in-depth content that you possibly can – don't shy away from making it emotionally relevant to your customers.
Don't stuff keywords – it could get you penalized. Instead, target LSI keywords to drive extra search visitors.
You can also check out these other methods for bringing down those bounce rates.
Tips #11: Create Multiple Landing Pages for High-Volume Keywords
As mentioned at the beginning of this article, the more landing pages you have, the better. You'll create a richer experience for your users.
Creating more landing pages also increases your search click-through rate. In that respect, it's a numbers game.
One of the metrics that's analyzed by Google Analytics is the exit page. If you look at your dashboard, you'll probably notice that most people are exiting your site from the homepage. The rate at which users exit your site homepage often correlates to a high bounce rate.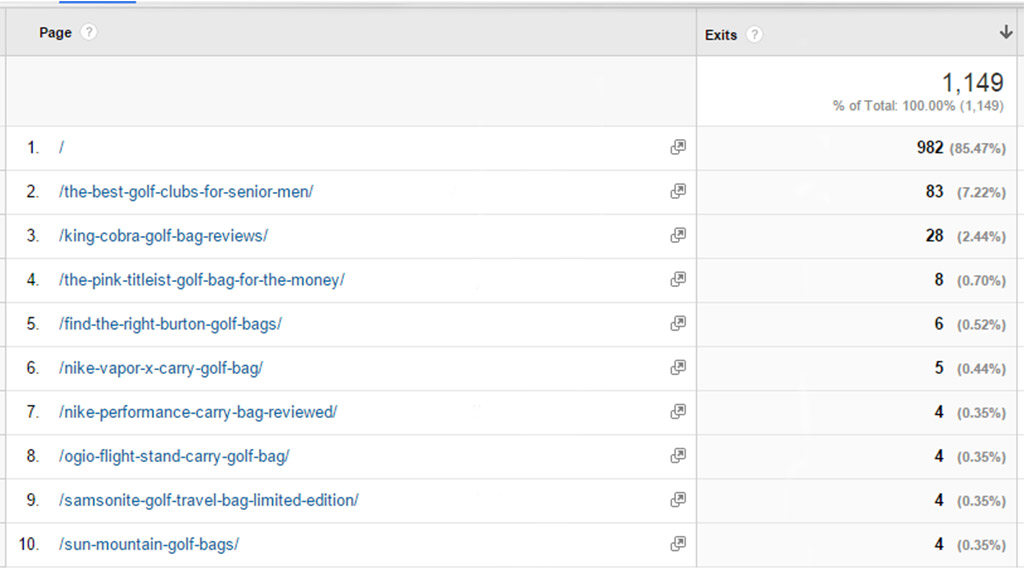 To solve this problem, create more landing pages, based on the high-value keywords that people are searching for in your niche. I showed you earlier how to find those valuable keywords that would increase engagement with your blog and a positive user experience.
Once you have more landing pages, first make sure that they're easy to navigate, then link to all of them from your homepage. You might even link to the separate landing pages on your navigation menu. You might have a higher bounce if people don't quickly find what they hoped for. Multiple landing pages help here.
Some companies who have increased their number of landing pages from 10 to 15 have seen a 55% increase in leads.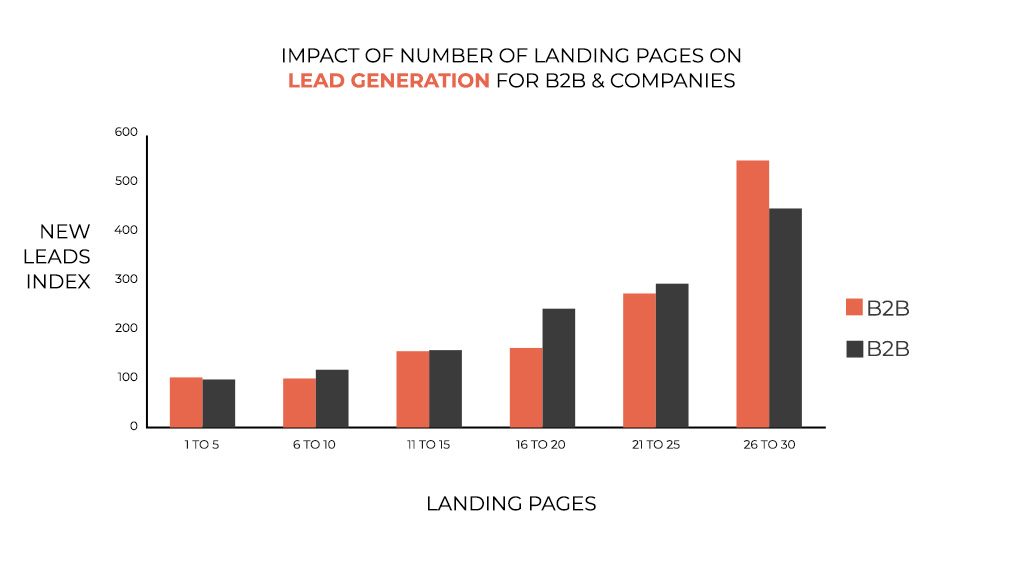 And, the more optimized landing pages that you have, the lower your bounce rate will be. This will greatly improve your conversions, as well.
So, why are so many businesses not creating more landing pages? According to MarketingSherpa's Landing Pages Handbook (2nd edition), it's because they don't know how to go about it.
Fortunately, creating a high-converting landing page is now easier than ever. You could use pre-made templates from Unbounce, Instapage, or Onepagelove.
Tips #12: Show Credibility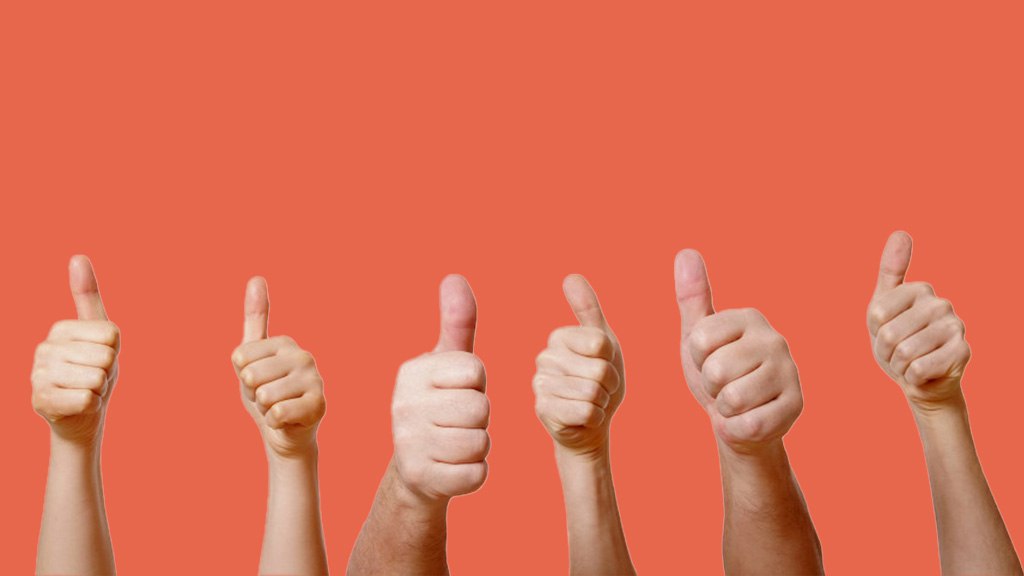 The word "credibility" is the ability to inspire belief or trust in other people. Just like reputation, credibility isn't what you say about yourself, but how other people perceive you. Credibility matters – don't ignore it.
Whatever you do online, recognize that it can't all be about making a quick buck at the expense of your reputation and principles. Instead, use every opportunity to help others.
I can't give you an explicit checklist of things to do, to increase your personal credibility. No one can, really. But, over the years, being transparent and giving away plenty of valuable resources for free have both been instrumental in my success.
In a nutshell, you don't buy from people you don't trust, do you?
A credible site does the following:
Makes people trust and believe what it says (the content)
Gives people reassurance that their personal information is safe
Instills confidence in them, when spending their hard-earned money
Eliminates the buying dilemma (e.g. should I buy or not)
Peep Laja, the founder of ConversionXL, shares some of the ways that you can make your site highly credible in the minds of your users:
1. Web design matters– People judge the book by its cover and your website by its design. if you designed your website yourself and you are not a designer, it sucks. like many others before them, Dr. Brent Coker studied the impact of attractive websites on human behavior. this is what he said; "As aesthetically orientated humans, we are psychologically hardwired to trust beautiful people, and the same goes for a website. our offline behavior and inclinations translate to our online existence." websites that are more attractive and include more trimmings create a greater feeling of trustworthiness and professionalism in consumers.
2. make your address and phone number visible at all times- Include it in the footer (a must), but depending on your site also in the header (especially if your business depends on incoming calls) and on the sidebar, in the microcopy.
3. Make it very easy to contact you- the' Contact' link should be always in your navigation menu as the very last link.
4. Message relevance and tailoring- A website that displays relevant information to the visitor is instantly more credible in their eyes. If possible, use content tailoring based on user profile and behavior.
5. Simple language- People don't trust what they don't understand. Write like you talk using the same language your customers do.
6. Correct spelling- Broken grammar and incorrect spelling certainly make you seem less credible. It's more forgivable in blog posts, but unacceptable on your home page, product page, product pages, and other more static pages.
7. Link to external websites that reference your organization- if NY Times, Techcrunch or OC weekly has written about you, link to those stories. It doesn't have to be a well-known outlet necessarily (but it helps), what matters is that somebody other than you has written about you and possibly said some good things
Online consumers feel excited, when buying from brands like Apple, Amazon, and Zappos, because, in their minds, these brands are credible.
Conclusion
In this article, I've shown you several ways to reduce your bounce rate and boost your conversion rate. But, without high-quality content, even if you succeed at cutting your bounce rate in half, your risk of increasing it again is high.
To avoid that, map out a content strategy and an editorial calendar. You're reading this blog today, because I've made up my mind to put you first, by creating in-depth content that you'll find helpful.
I have a good bounce rate. I'll be surprised if my bounce rate gets higher than 50% because most readers spend a notable amount of time on my site. That's what every site owner has to work towards – gradually increasing the time that users spend reading their content.
In all, keep at it and stay consistent. I know that some of the strategies here could produce fairly quick results, but don't expect that. Keep growing your site audience. As you satisfy your users, they'll gladly tell others about you – thus improving your search traffic, inbound links, and lead generation.
As the best website development company in Gurgaon, we can help you decrease the bounce rate of your website.